This post may contain affiliate links. If you click one of these links, we may receive a commission. We're grateful for your continued love of this site!
"What do you do in Europe exactly?"
"Look at stuff? Isn't that boring?"
I'm always fielding comments like these, or…
"How do you plan for all these trips?"
And, of course, this…
"I don't like museums, though… what should I do there?"
Though this blog isn't years old yet, over the years, I've gotten a lot of questions about how we find things to do and how we are able to create such packed itineraries that keep us entertained in new cities or countries but are still manageable.
Learn how we plan our trips, step-by-step! We have used these methods to plan short weekend trips as well as longer, month-long trips so we know it works. It definitely works for us!
For the purpose of this post, we will be using an upcoming week-long trip to Oahu and a recent month-long trip to Europe for concrete examples. We were in the Netherlands for 3 weeks and Croatia for a 10 day road trip. 
This post will go over our entire planning process in detail, from booking a flight, planning your itinerary, finding lodging, and buying tickets.
Here is our step-by-step guide to planning a trip!
Remember to Communicate
If you're trying to plan a trip with a significant other, BFF (best friend forever), or a group of friends. Make sure you're all on the same page and know what's going on with your shared itinerary. Communication is very important! Make sure everyone's voice gets heard and they also get to do what they want. Worst case if you're with a larger group and there are more cooks in the kitchen, you can always divide and conquer by splitting up and hitting the spots you all want.
If you've already gotten your flight, or you're not flying anywhere, you already know where you're going, skip to Step 2. 🙂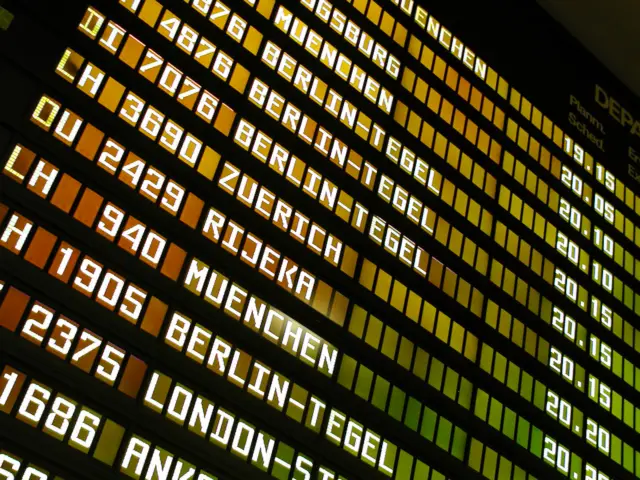 Step 1: Book a Flight
This is pretty much how we figure out where we're going, we book based upon deals. If it's not a good deal, well we're not going there!
Here are some examples (based on flights we've purchased):

No guarantees these sales are still going on right now though 😉
Don't forget "free" flights, or rather, flights that you've legitimately earned through frequent flyer and mileage programs! For these flights, you're only required to pay the taxes and fees. 
We usually plan the trip length on 2 conditions:
What we already know


If we already have an idea of the sights we want to see in a particular city or country, this will help determine how many days we'll be traveling. If you're traveling for work, you may already know how long you'll be working and whether you'll be able to take additional days off for a short vacation.

Cheapest ticket price


Money is time and time is money. Don't forget that if you stay in a destination longer, you will also end up having to pay for more nights; however, in some rare cases it can be cheaper or the same price to stay somewhere for an extra day. In those scenarios, why not? As long as you have the allowed time off work! In majority of situations, we will shorten a trip to take advantage of lower priced tickets.
Once we figure out where in the world we're going…
Step 2: Do Research
Now, this is highly dependent upon what you enjoy doing. This can range from going to museums, seeing the outdoors, enjoying local cuisines, exploring the city, taking advantage of duty-free shopping, learning about the culture, meeting locals, taking in the sights, etc. The world is your oyster!
Obviously, these can change depending on where you're going so don't be overly restrictive on yourselves!
For example, in the past our trips to Europe have been focused upon trying the local food, seeing museums, and enjoying the architecture.
We're currently planning a trip to Hawaii and our main goals for the trip are hiking, seeing some fishes, learning more about Hawaii, and eating Hawaiian food.
This is also the best way to save time when you're on a short weekend trip. You won't have to waste time looking for a place to sight see or eat at because you will have come prepared with a full list.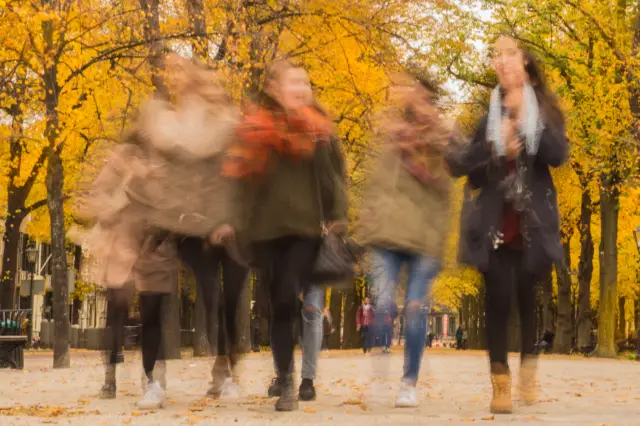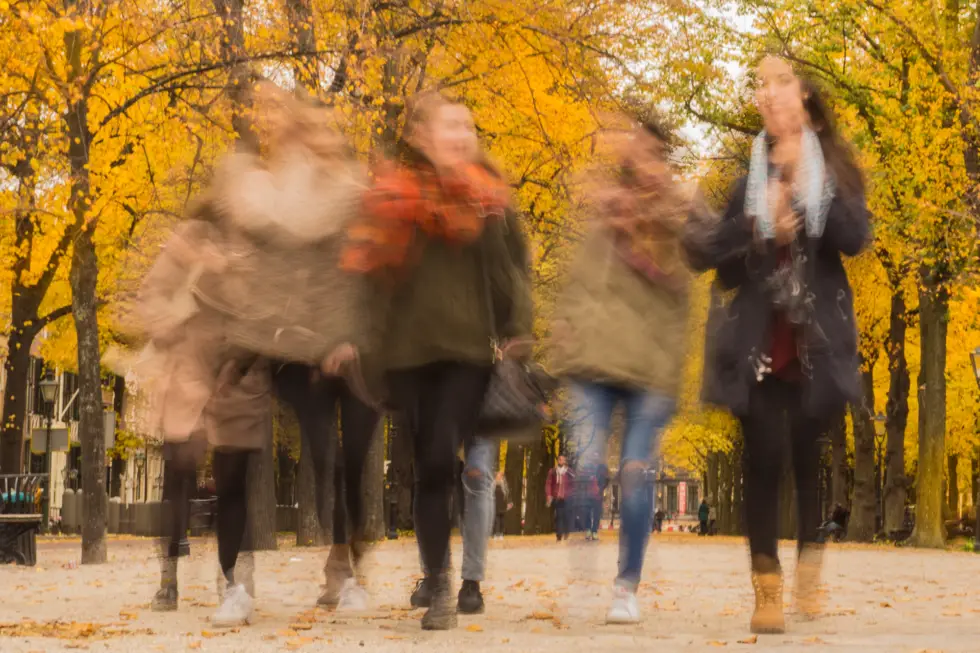 Use your friends and family. 
By "use" them, I mean ask them for suggestions. Sometimes word of mouth is the best way to recommendations, especially since they're your friends and family… They KNOW you, they KNOW how you are and what you like. This helps immensely. In the past we have planned some of the stops on our itinerary on what our friends have suggested.
For example, on our upcoming trip to Hawaii, we're going to give an underwater scooter a try. We were originally afraid to do it since we don't know how to swim, but one of our friends who've done it also can't swim. He had a lot of fun so that encouraged us to give it a try and we're planning on experiencing it. Wish us luck!
Scroll through your Instagram feed!
If you're like me, you probably follow a bunch of travel bloggers. Checking out their photos is a great way of getting ideas for where to go. I also "save" their images in my IG so that I can find them later when I'm planning on going there. Note that just because a spot is beautiful in photos, doesn't mean that it's a good place to visit… it simply may not be your cup of tea.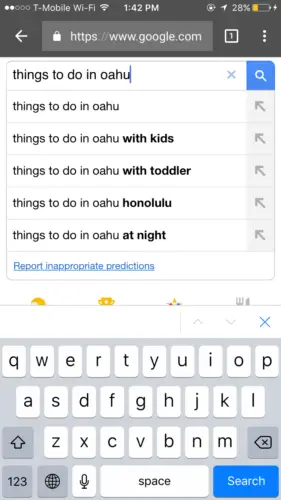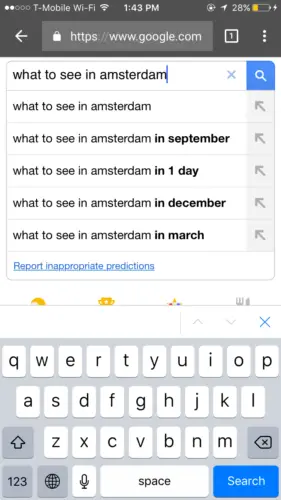 Google is your best friend. Seriously, it can be a major help for the research process!
"Things to do in Oahu" or "What to see in Amsterdam" can be great search terms to start with; we've found tons of museums and sights with the help of Google. Their results will come in blog posts (like this one!), Yelp reviews, Tripadvisor reviews, and guided tours. Obviously it's up to you to figure out which things you want to see and do, but researching is also my favorite part of traveling. I learn SO much about a destination before I've even been and it helps me appreciate it even more when I'm actually there. How do you think I come up with all those fun facts for this site? 😉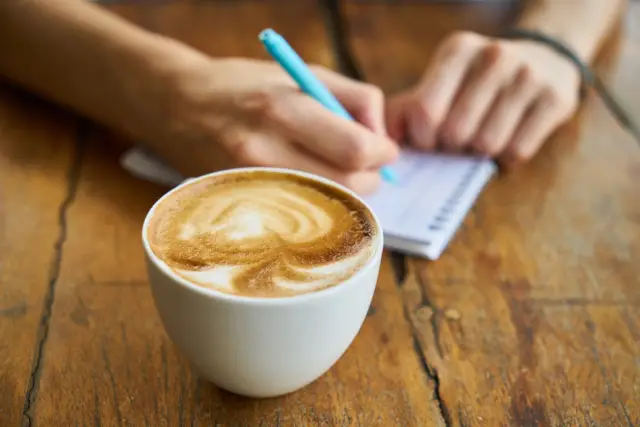 Take notes!
For places we're interested in, I'll make notes on opening times and address as well as their official website so that I can easily go back and find more information. This simple but valuable information will also save you time later on when you're arranging your schedule.
At this point, you should have a collection of places. Since we love sightseeing and eating, for us, it usually includes sights to see and places to eat at.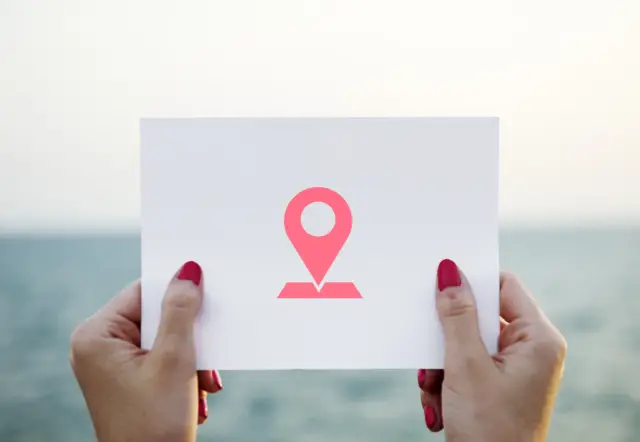 Step 3: Plan Out Your Stops
You're probably looking at this, like, "Duh! I need to plan out where I'm going!"
What I mean by this is, make a list. I love lists, you might hate them, but trust me, it makes planning your trip SO much easier.
It's time to PRIORITIZE!
Figure out which spots are more important to you than others.
For example, some of the sights that were higher priority in Oahu are Pearl Harbor, Polynesian Cultural Center, Byodo-In Japanese Temple, and Waikiki. We also want to eat acai bowls at Hawaiian Crown Plantation and spam musubis at Musubi Cafe Iyasume.
The Netherlands trip was longer so planning was definitely much more detailed with many moving parts. Plus, we also had the opportunity of exploring different cities within the country so we started with the cities first, before the individual sights and eats. For example, we went to Amsterdam and Utrecht. For Amsterdam, we planned to go to the Van Gogh Museum, ride the swing on A'DAM Lookout, and go on a canal boat tour. In Utrecht, we went on a guided tour of the Rietveld Schroder House and went up the Dom Tower.
Of course this is the abridged version of the entirety of our plans but it should give you an idea of where to start.
Now that you have a list…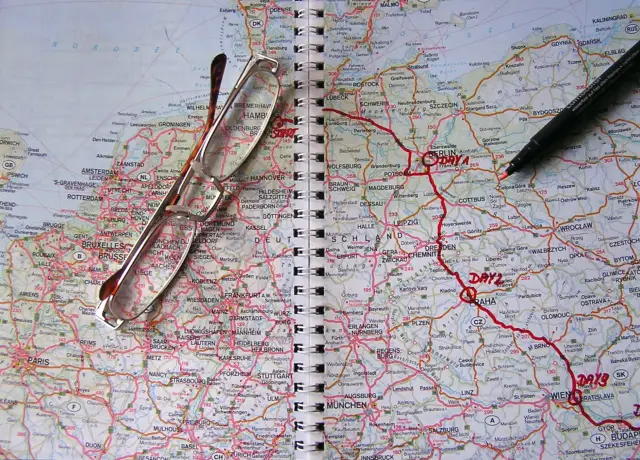 Step 4: Organize Your Stops & Explore Modes of Transportation
I start by plotting all the spots on Google Maps, starring them helps get a perspective of the overall location of places. You can easily visualize approximate locations and plug in the individual destinations into Google Maps to figure out the actual distance and travel time.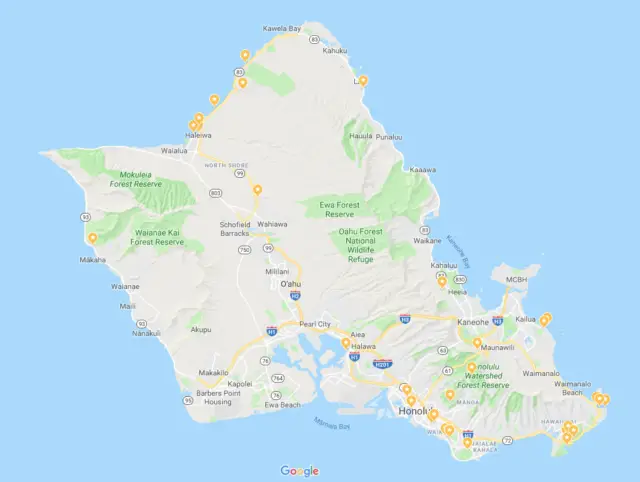 This will also help you decide if you want to do things on Day 1 or Day 2 vs. Day 5.
There are definitely many things to think about in terms of organizing your itinerary by day. Some things to consider are:
Consider what is possible, per day.


Ensure that you can accomplish everything you want to do that day. Keep in mind how long it'll take you to do certain activities. If not, make sure that there is flexibility in the schedule to move the activity to another day with more availability.

Pay attention to opening hours.
Your notes from Step 2 (Do Research) should help with this! Some sights may only be open on specific days of the week, or even days of the month. THIS is the time to figure it out! (If you haven't already.)
Decide on transportation.
You may have found some information on this already in Step 2, but figure out your transportation options now. Figure out if you're really interested in driving in a busy city with hardly any parking, or if you're okay with braving the subway. Plus, transportation options can affect where you choose to stay, which we'll discuss in Step 5.
Narrow down an area for hotel or lodging.


If you're staying with friends, well, this will be easy! But if you're not… based on whether you're planning on driving or taking public transit, make a decision on what area you'd be interested in staying.

Think ahead about travel time to your sights.


If additional traveling is required, such as by car, we try to plan stops for other sights that are on the way.

Plan in airport or train time.
Aside from actually getting to the airport to make your flight or the train station to catch the train. Make sure to account for things like getting to the airport 2 to 3 hours early to check in and get through security or you including a "cushion" for additional time in case things go wrong.
Ensure you get some R&R (rest and relaxation).


If you're getting off a 15 hour flight on Day 1, you might not be up for driving 2 hours or traveling 2 hours away by train each way on Day 2. Exhaustion is not good while on vacation, you travel to have fun and relax! If you enjoy being tired, well that's another story…

As the saying goes, hitting "two birds with one stone"…
I try to plan my spots, transportation, and lodgings simultaneously. I tend to be a logical person so I tend to plan things based upon proximity from one location to another.
Generally speaking, in the U.S., we would be driving unless we're visiting a major city with amazing public transportation, such as Chicago, New York City, or Washington D.C.
We will be renting a car in Oahu so we can drive to Nu'uanu Pali Lookout and Byodo-In Japanese Temple on the way to Polynesian Cultural Center from Honolulu.
In Amsterdam, I planned my day's activities based upon ease of access via public transportation (tram). I would also try to eat at delicious restaurants close to the attractions I was visiting. For example, I explored the Albert Cuyp Market prior to visiting the Moco Museum and Stedelijk Museum in the Museumplein area of Amsterdam.
Remember, nothing is set in stone, YET.
Make sure to allow yourself leeway while planning your itinerary. Keeping things flexible at this point will be helpful in scheduling activities in the next step, Step 5: Making Purchases & Reservations. Trust me, it'll make moving things around, when necessary, SO much easier. 
You may learn things as you're working on your plan and things may have to change. For example, in Amsterdam, they were completely sold out of timed tickets (see Step 5) for the Anne Frank House, so we had to alter our itinerary and plan for lining up (queuing) for standby tickets.
What to do with your choices…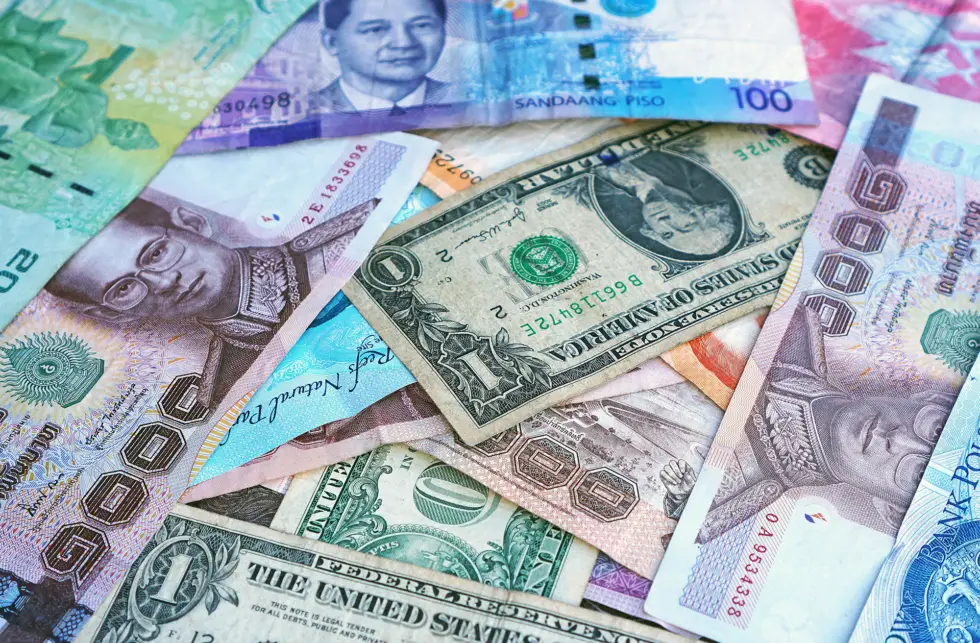 Step 5: Make Purchases & Reservations
First things first, this step is dependent upon your decisions made in Step 4.
By now, you should know where you're sightseeing and how you're getting there, but you should also have a general idea of where you want to stay.
Part A – Let's start with your home base… Book your hotel or Airbnb!
We tend to enjoy using Airbnb because it is generally more affordable than staying at a hotel and has a lot more privacy than staying in a hostel. We usually spend days searching for an Airbnb we can agree on.
Things we consider when we book an Airbnb:
Pricing
This is definitely of utmost importance to us, so we make sure we keep in mind the cleaning fee and service fee. Those 2 fees can drastically change the price per night of an Airbnb, we've seen cleaning fees for some places to be $100. Insane, right?
Reviews


This is super helpful because you get a good feel for the host as well as potential hidden fees and issues with the property. This is a better method of sniffing out a poor host than viewing their profiles to see if they're legitimate. We've seen some reviews call out hosts for being dirty and charging tax separately in cash. Note that this seemed very prevalent in the Honolulu area so be aware.

Privacy
Something to consider if you're seeking more privacy, but Airbnb allows you to filter between entire home or a single room, which is very helpful. Sometimes hosts aren't super clear on this, so it may help to read reviews for more information. I've seen reviews stating that the host will give you their room and then sleep on the couch while you're there, information that they did not include in the listing.
Host's Rules (or "House Rules" according to Airbnb)


Check in/out times are definitely important depending on your arrival, super important to chat with your host in advance about that so that proper arrangements can be made. Make sure you can adhere to their quiet times, if that's not your thing, maybe staying at a hotel might be better.

Convenience
Hotels and resorts tend to have some of the best locations. There may also be a front desk or concierge willing to help you call a cab if you need it. Some of the nicer establishments may even offer a free airport shuttle or a shuttle service to the downtown area nearby.One more thing to keep in mind is if you are traveling for a quick day or weekend trip, sometimes the convenience of a hotel is just more worth it. You'll end up saving time by spending a bit more just so you'll know what to expect when you arrive. Plus check ins are way easier at hotels as you can often check in early if a room is available. 
Amenities


Sometimes it's nice to be able to have the Bell Stand hold onto your luggage before check in time or after check out time. It's also great to have someone come in and make your bed, so if that's something you prefer, staying at a hotel might be for you! If you're into working out, going to the gym or swimming at the hotel pool will keep your routine in place.

Pricing


Hotels may be a bit more expensive than an Airbnb, but you may get more out of the experience depending on your travel style and routine.

Additional Fees (i.e. Visitor Taxes, Resort Fees, Early Check In Fee, Parking, Luggage Storage etc.)
These charges can add up so they're definitely something to keep in mind. While Visitor Taxes can't be avoided when you're staying at an Airbnb either since countries, cities, and states have been cracking down on illegal rentals, resort fees are definitely something to consider.In Las Vegas, for example, "resorts" offering nothing more than a couple of weight machines and treadmills may charge upwards of $50 for those services even when they might be lacking. Hotels in Las Vegas are also known to charge for a early check in, so be aware and do your homework. Self-parking at your hotel may cost money. We've also been charged for storing luggage in a safe at a hotel after checking out.
Part B – Purchase Your Tickets & Make Your Reservations
Budget smart.
Since you've already figured out where you want to go, compare prices. See if it's cheaper to buy a city card/pass or individual museum timed tickets and buy what you need now. Don't forget to check out Groupon or similar sites for deals on discounted admission!
If your tickets aren't available at your first choice of time, no worries, it's not the end of the world. That's why we left flexibility in the schedule, right? Chill out and just pick your second or third choice of the times. We can adjust as needed in Step 6: Final Touches of Planning Your Trip.
Printing tickets? Seriously?!?
Don't forget to print things! While we're in the digital world these days, there are a surprising number of places that still require printed admission tickets. Make sure to check the fine print so you can CYA (cover your ass). The worst thing on vacation is having to repurchase a ticket on-site because you simply forgot to print it. We had to print quite a few tickets for the Netherlands because they specifically weren't able to scan the tickets from our iPhone screens.
Note: Sometimes it's also helpful to have print copies of tickets in case of a technical malfunction, you're unable to get cell service, or your phone battery dies. You'd still be covered! 🙂
Book your local tours & activities.
If you're interested in booking local tours, this is the time to do it!
On my first trip to Oahu, I went solo and I didn't want the expense of booking a car so I took a couple of local tours. I went to Diamond Head Crater hike with a guide one day, and the next I had a guide take me on a full day trip around the entire island.
If you purchased a Groupon or a Klook deal, remember to schedule it now!
Groupon has great deals for the U.S., sign up for an account through my link and I'll receive a credit. Klook works best for Asia, if you don't have an account, sign up for one through my link and we'll both receive a credit on our next purchase.
Don't forget to book your tables!
Remember to reservations for any restaurants that may be busy or require them. Some restaurants may have specific requirements, i.e. they open their reservations 2-3 months in advance. Make sure you plan for that, or get on their reservation waitlist!
OpenTable and Resy app are popular online dinner reservation services in the U.S., while The Fork is more popular in Europe.
Yay! You're almost done!
Step 6: Final Touches of Planning Your Trip
Ensure you and your travel buddies, significant other, friends, family, whoever are all on the same page with the itinerary! Include your ticket information in your itinerary so you can easily see at a glance the purchased tickets and their respective times. Make adjustments as necessary to fit your timed tickets. Switch out the dates you're heading to a specific region, do what you need to do to make it work! 
Now is the time to set things in stone! Just make it limestone, it's softer than granite. 😉
Step 7: Enjoy Your Trip!
Relax and have fun! It isn't the end of the world if you don't end up having time to do something. Things happen, schedules shift and change, embrace it and enjoy your adventures somewhere new!
Don't let creating an itinerary for an unknown destination intimidate you! Research is key to getting ideas for places you want to visit. If you don't wanna call it "research," you could also call it "perusing your IG feed." This step-by-step guide to planning a trip makes it easy as pie! 😉
Found this post helpful? Pin it for later!