This post may contain affiliate links. If you click one of these links, we may receive a commission at no additional cost to you. We're grateful for your continued love of this site!
Over the years I've become more of a globetrotter and more selective with the things I pack. Ultimately who wants to break their back carrying things you don't need?
This is not without mishaps however, one time I was trying to pack light (carry-on only), I had only brought 1 pair of jeans to a weekend trip in San Diego, CA. I was fine until just before heading to the airport for my return flight, my jeans rip and I had to wear hole-y jeans for the rest of the day. Since then, I always pack at least 2 pairs of pants on every trip.
Aside from a minimum of 2 pairs of pants, these are 10 other things I don't travel without.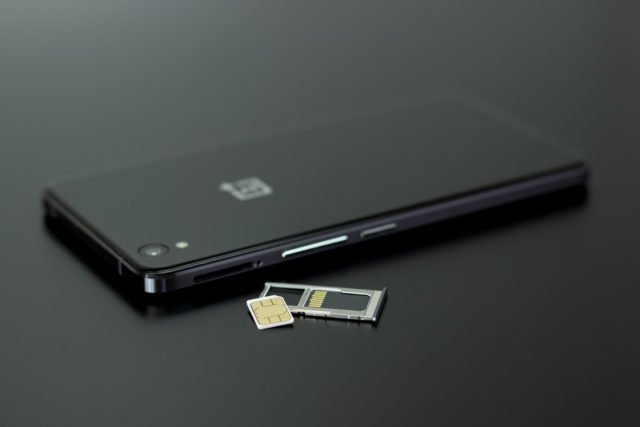 This might be a no-brainer, but I need my phone whenever I'm traveling. In the past, I used to get a local SIM at the airport anywhere I could. Spain turned out to be a country that does not allow visitors to buy local SIM cards so I was SOL on that one, ended up relying on wi-fi. Luckily for us, Bear had T-Mobile at the time so we used his phone for Google Maps around the Madrid and Barcelona. Shortly after I switched over to T-Mobile as well which is great because they have roaming coverage in over 140 countries and destinations. The downside, the service isn't as great as Verizon domestically, but it is cheaper and I don't have to pay extra when I'm traveling, so I deal with it.
Buy It Now!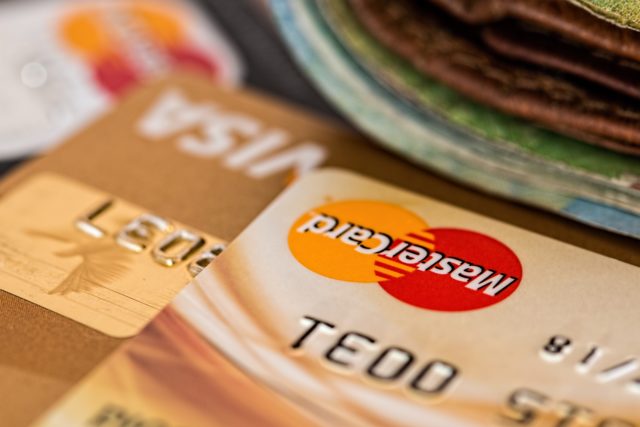 2. Debit and credit cards without foreign transaction fees (FTEs)
These are a lifesaver, not getting dinged 3% every time I pay for something with my credit card helps a lot. As does a debit card that allows me to take cash out from any ATM in the world without charging me an extra fee. Both cards mainly just the exchange rate to determine the costs of my purchases.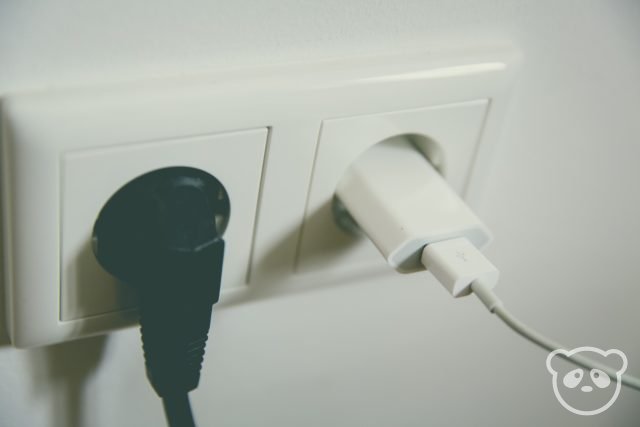 It drives me slightly crazy that different countries use varying plugs so it's one more thing I need to pack. But I like to keep it simpler so I tend to like the 4-in-1 plug adapters. Less things to bring on my trip and they work for most countries! 
Buy It Now!
Depending on the trip, I usually use different types of bags. For a short weekend trip or a trip up to a week, I'll make do with a duffle. I especially like duffles because I can usually stick them under the seat if there isn't enough room in the overhead bin.

For trips 2 weeks or more, I tend to use a larger suitcase. I find 24" expandable luggages to be the best size because it discourages overstuffing so that you don't end up going over the 50lbs (25kg) weight limits these days. These trips usually tend to be international and I tend to bring back tons of snacks so it allows room for those. 🙂

When I studied abroad for months, I actually brought 30" luggages and looking back on that now, those were huge. At that time, about 10 years ago now, heavier luggage was also permitted by airlines. It's no wonder I would struggle carrying them once they were full. But I was also young and dumb back then so I didn't know how to pack light.
You definitely also want strong, durable luggage that can handle the perils of traveling from luggage handlers who throw bags around to the cobblestone streets of Europe. Personally, I also prefer hardside luggages because its more difficult for randoms to slide stuff into your luggage. Depending on the country you're going to, this could be an issue, see here. Granted they can still get into the hardside luggage, at least there aren't open, easily accessible pockets. The other alternative is to wrap your luggage in plastic, but that's also more effort.
Buy It Now!

5. My own toiletries
I'm pretty particular with my face moisturizers and such because my skin is very sensitive and even a plane ride can dry it up. So I stick with my basics that have helped me throughout the years: Laneige (Multi Cleanser face wash) and Iope products. Iope sets are my favorite because it keeps my skin super moist without causing breakouts. Plus I usually notice a drastic change in my skin when I use their products. Their "trial sizes" are also great because they're super small (a little goes a long way) and perfect for carry-on. 
I also tend to bring my own shampoo and conditioner so my hair doesn't end up all dry and fried. I love the Organix argan oil line because it keeps my hair hydrated even when I travel to destinations with hard, minerally water.
BUY Laneige face wash here, Iope set here, Organix shampoo & conditioner here 
I'm slightly paranoid and while I know that TSA has their own keys and can open my luggage, I like to prevent other randoms from opening my stuff. I'm pretty forgetful, not recalling combos and lose my teeny tiny lock keys is my forte, so I like to use card key locks. I just store them in my wallet and I'm good to go! I love the PacSafe brand, the cards are super durable and easy to use. Their customer service is great, I lost a card and I was easily able to get a replacement.
Buy It Now!
This usually applies if I'm traveling internationally. Since I love bringing local snacks back to the U.S., bringing an extra duffel to put items that aren't breakables is great! I get to put my clothes in the bag and then all my delicious and cookies get to be protected in my suitcase! 🙂
Buy It Now!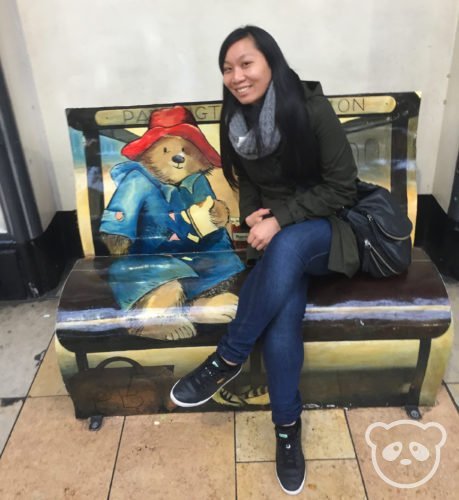 8. Purse with a flap
I always travel with one of these because it makes it more difficult for thieves to pickpocket. Mine has the added plus of being expandable and having an internal zipper. You can also wear the purse with the flap turned to your body for extra protection. Again, not foolproof, but I'll do my best to make myself not a target! This is the exact purse I use, I got it from the coolest seller at Etsy (it's not an affiliate link, I promise). It's one of my favorite purses and I use it constantly even when I'm not traveling. The seller is super easy to work with and customized the internal zipper for me for an additional $20. Currently, she also has a larger version of the same purse.
Similar for cheaper here and here on Amazon.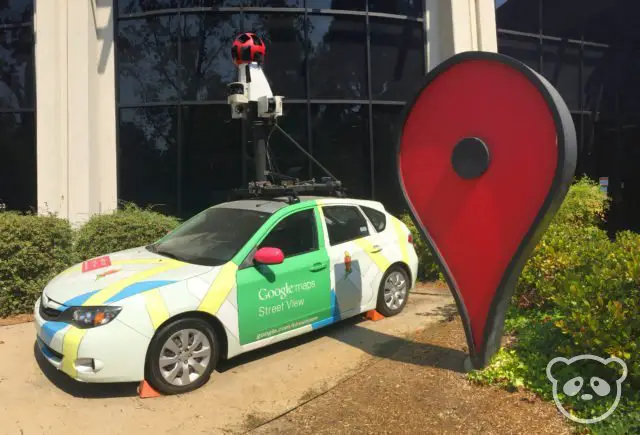 9. Google Maps app
While it's not always 100% accurate in every city, it has a great reputation and in my experience I've usually gotten to my destination safe and sound. Public transit is the one thing I've found where it's least reliable. I'm not sure where they get their information from, if it's just online, or what. I've noticed in Hong Kong, for example, the available bus lines are not always included within the suggestions, so be aware, it's not the gospel. I'd recommend looking public transportation sites online ahead of time just to make sure.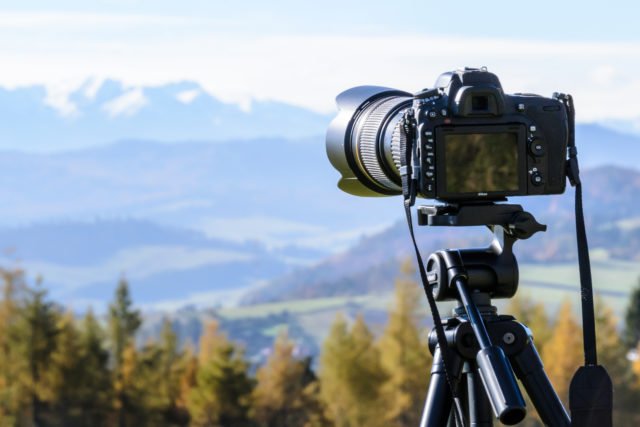 My trusty iPhone has served me well over the past 3 years, but the camera isn't the best. So I used take my 7 year old Canon point and shoot around to capture better photos. Sometimes for fun, Bear and I will also take a disposable film camera on our travels. It's interesting to see how no one remembers how to use them anymore and it's always a great surprise for us to see how the photos turn out after they're developed.

Lately I've been trying to take photography more seriously since a lot of the time I end up disliking most of the shots I take on my phone and occasionally my point and shoot. My GoPro Hero 4 served me well in Iceland, it allowed me to take the wide angle shots necessary to capture some of the insanely large waterfalls! See my post on waterfalls in Iceland. I've also been experimenting more with my dSLR, if you couldn't tell from my Instagram feed, some of my latest shots were with that so hopefully my photography skills will keep improving! But yes, most of the shots you see on this blog were from my handy dandy iPhone or my point and shoot. Yes, that super old camera still works!
Buy It Now!
Hope you enjoyed my list of all the things I can't travel without.
Loved this post? Pin it for later!