This post may contain affiliate links. If you click one of these links, we may receive a commission at no additional cost to you. We're grateful for your continued love of this site!
It's that time of the year again, when you hear the Christmas songs abound throughout every single store. It's enough to make you turn into the Grinch and hate Christmas. I kid, but really, how many times can you hear Mariah Carey's All I Want for Christmas is You?
Fortunately for you, I've gone ahead and picked out some of my very favorite Christmas gifts for different types of travelers from A to Z! These are the best unique presents, curated by yours truly to fit any type of traveler, and are great for anyone who is going traveling or they can even be gifts for yourself!
This Christmas gift guide is super easy — 1. Find the adjective or noun that best describes your friend or family member and 2. Pick one of our 100+ recommended gifts to give them! Easy as pie! Now you don't have to suffer through Santa Claus is Coming to Town again.
Here is our list of over 100+ top Christmas presents for any and every type of traveler from A to Z.
A is for Artistic: Christmas Gifts for the Artsy Traveler
Is your artsy traveler friend a museum buff? Help them travel by gifting them admission to the Exploratorium or Museum of Modern Art in San Francisco or a visit to the Art Institute of Chicago in the amazing Windy City. If your friend is visiting Amsterdam, hook them up with fast-track admission to the Van Gogh Museum.
If they're artists themselves, they might like this portable sketchbook drawing kit set or these beautiful dual-tipped art markers with a carrying case!
Do you have an artistic sibling inspired by the painters lined up in Montmartre, Paris? Well they can join them with this portable easel, maybe they'll even make a quick buck!
B is for Books: Christmas Gifts for the Book Loving Traveler
Help your mom plan her latest trip to Paris with a Lonely Planet Guidebook! But if Rick Steves' is more your dad's kinda guy, you can grab him an insider's guide to Paris!
Did your best friend just go through a breakup? Inspire her to journey around the world in wanderlust with Eat, Pray, Love.
Your favorite couple friends planning their honeymoon and can't decide where to go? Make their choice easier with this inspirational book with tons of ideas for traveling.
Do you have a cousin who's planning on studying abroad in Spain this spring? Get them started improving their language skills with a Spanish phrasebook.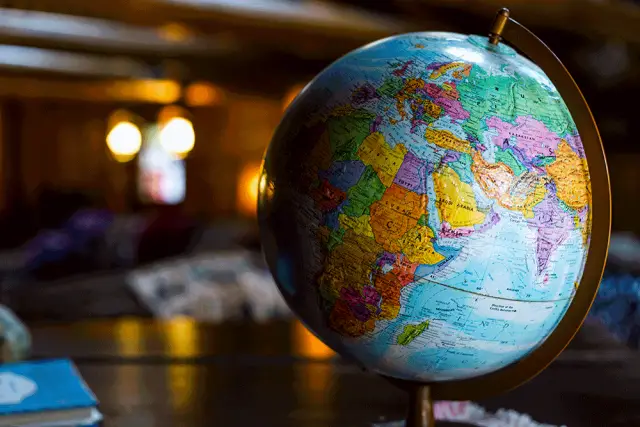 C is for Constant: Christmas Gifts for the Constant Traveler
Is your sister never home because she's always out wandering the world? A nice passport cover can protect her passport. Does she also journal about her travels? This compact travelers' notebook is perfect for her!
Backpacking can be a drag if your backpack blows out, this affordable Teton backpacker's pack is roomy and durable! We LOVE Teton's packs so we highly recommend them! In fact, we own this hydrating daypack, it is PERFECT for hikers; we even brought it with us on our trip to Iceland.
An urban explorer might love this portable and affordable daypack. It's the perfect size to store all the day's necessities.
New luggage is always a great gift for those wandering nomads, get them one to carry on or if you're feeling generous, get them all!
D is for Dog: Christmas Gifts for the Dog-Loving Traveler
Get your BFF a travel dog buddy, no, not a real one, but one that reminds her of her beautiful husky, snorting pug, or friendly golden retriever back at home.
These cute dog socks can walk everywhere with your friend, just as a real dog can! Your friend can even bring along her dog on her travel with this portable picture frame.
E is for Epicurious: Christmas Gifts for the Epicurean (Foodie) Traveler
Foodies and food lovers alike will delight in these amazing Christmas gifts! They can reminisce about their last trip to Spain with this delicious imported Spanish turron. They'll be taken back to Greece with this can of Orino wild herbs & thyme honey, perfect with a bowl of Greek yogurt and fruit.
Tea time isn't quite the same in the United States, but Williamson's Earl Grey tea from Great Britain makes it a little more similar. Or if your friend is missing Thailand, this Thai tea blend is amazing!
If your mom prefers to try out new recipes, she can experiment with Korean cooking using Maangchi's Real Korean Cooking cookbook.
F is for Forgetful: Christmas Gifts for the Forgetful Traveler
If they forget their passport you can't really help them, they're kinda screwed, but if they forget other (less important) things when traveling you definitely can!
Does your friend forget their toothbrush without fail? Grab them a few so they'll always have one handy. While you're at it, make sure they have their phone charging cable and spare travel power adapters too!
G is for Giving: Christmas Gifts for the Generous Traveler
Is your brother always volunteering and philanthropic in other countries? Does he travel to villages in the middle of Peru to deliver gifts to children? Help his cause with these crayons. He could probably also use some blankets to pass out to disaster victims he's helping around the world.
H is for Handy: Christmas Gifts for the Handy Traveler
Your boyfriend who is always ready no matter the situation, he's always got a tool that would help in any situation. Gift her this multipurpose portable tool or this beautiful Swiss army pocket knife.
Make sure your camping buddy has all her handy dandy tools in order with this cooking utensil set for camping, eating utensils, and first aid kit. If you're not ready for anything at least your friend will be!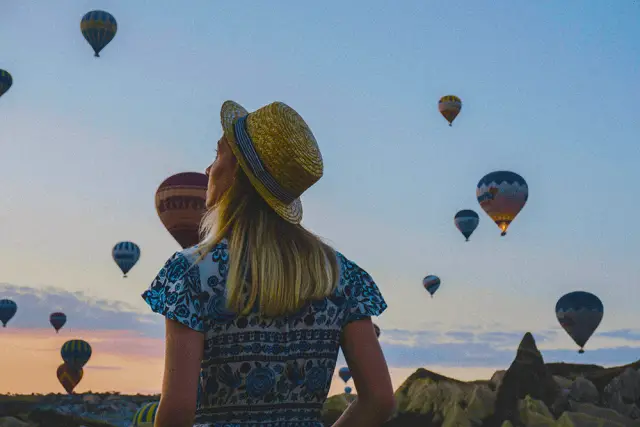 I is for Inspiration: Christmas Gifts for the Inspired Traveler
Your inspired friend always wants to visit every single country in the world and loves seeing photographs of beautiful destinations around the world. Give her some more travel eye candy with this coffee table book full of places to visit.
Has your sister told you she's always wanted to visit Morocco? Take her to Fez on a 4 hour tour! Is scuba diving between two tectonic plates on your brother's bucket list? Get him to Iceland!
Have you wanted to walk up and down the Great Wall of China since you were 5 years old? Gift yourself a tour to the Great Wall, one of the seven wonders of the world! Are your newlywed friends dreaming of a honeymoon in Paris? Help make it happen, send them up the Eiffel Tower!
J is for Jam-pack: Christmas Gifts for the Jam-Packed Traveler
If your friend is like us, they like to jam-pack their travel itineraries full of amazing and fun things to do! You only live once, who knows the next time you'll be back in the Netherlands (or wherever)!
Give your friend a quick kick in the butt to travel to Amsterdam and send them on an amazing canal cruise. Is your brew-loving friend going also? Make sure he adds the Heineken brewery tour to his itinerary!
Sometimes you need to plan with pen and paper, especially when you're trying to pack in as many attractions and activities as you can! This travel planner will help your friends keep track of dates and stay organized.
K is for Knowing: Christmas Gifts for the Knowledgable Traveler
To visit a country is to learn more about a country, but sometimes it's nice to get a little background information before you visit. Check out Smithsonian's History of the World: From Dawn of Civilization to the Present Day and The History of the World. Your friends will get to learn more about the world as well as the countries they're visiting!
L is for Languages: Christmas Gifts for the Language-Loving Traveler
Does your mom need to pick up a new language every time she heads to a new country? We've got an adjective for her! She's a linguaphile!
Help your mom learn Spanish before her trip to Peru with some Spanish Course CDs for adults. Try this, to learn Italian for beginners. German, French, and even Chinese are possible with the help of some language books with audio CDs!
Before you know it your mom will be speaking 10 languages or more!
M is for Masculine: Christmas Gifts for the Manly Traveler
Is a man in your life in need of some travel accessories? Grab your dad some travel-sized beard oil and your sleepyhead brother could use some caffeinated aftershave in the mornings. Or hook him up with a new Baubax travel jacket, perfect to carry anything and everything while traveling (Jimmy and I both love ours!).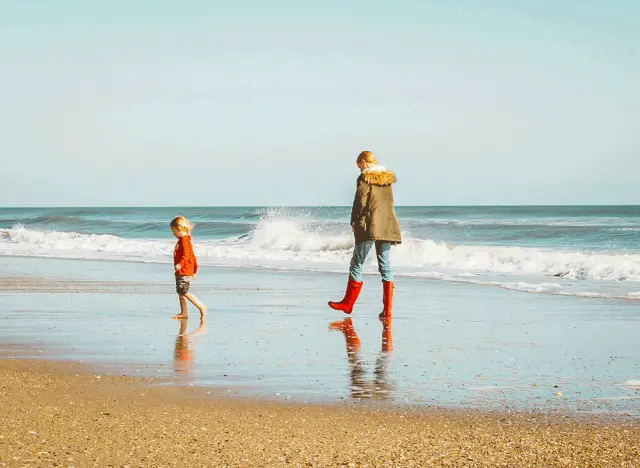 N is for Novice: Christmas Gifts for the Newbie Traveler
It's never too late to start traveling, so no judgment or anything against newbies at all! Everyone's gotta start somewhere! And Christmas is the best time to help your favorite novice traveler get their bearings and start traveling.
Start simple with a universal travel power adapter set, packing cubes, a passport cover, memory foam travel pillow and some wool socks.
O is for Outdoors: Christmas Gifts for the Outdoorsy Traveler
Your sister is all about the outdoors — camping, hiking, kayaking — she loves it all! Spoil her with a new and roomy 2-person tent, upgrade her sleeping bag to a cold weather ready, or some supportive, waterproof hiking boots.
Your favorite backpacker might be in search of a new backpack! This 50L backpack is affordable and waterproof, it'll be such a useful gift.
With all of these Christmas presents, she'll be ready for the outdoors in the upcoming months!
P is for Posh: Christmas Gifts for the Posh (Fancy) Traveler
We all have that one posh friend, the fancy one who loves luxurious and nice things. Help her travel in her usual style with a nice Christmas present!
Get her ready for a night out on the town with a nice wallet on chain, or make sure her skin stays moisturized and on point with these amazing travel facial moisturizers. (I love and swear by Iope products so you know they're good!)
Your girlfriend/wife/fiancee will be date night ready with this crossbody bag. She'll be looking good in this beautiful dress at dinner. 😉
Q is for Quirky: Christmas Gifts for the Quirky Traveler
Everyone has their own quirks, and once you know your friend or family member's quirks it just makes it easier to shop for them!
For that one friend everyone has who's insanely afraid of flying, this TSA-ready cocktail kit is the one for them! Beats taking a Xanax any day.
This anti theft backpack is the best for the paranoid friend, it'll help soothe their anxiety knowing they are protected against all those crazy pickpockets!
Wanna hook a friend up? Get the friend who's always cold, a pocket blanket! They'll be ready for any airplane temperature with a stow-able blanket. Or try the travel pillow infinity scarf, it'll keep them warm AND help them sleep!
Get your annoying little brother a pen! I know what you're thinking, really? A pen? This is THE Space Pen, the pen that writes in water, upside-down, AND best of all, he won't have to bug the person next to him for a pen to fill out the customs form. Genius, huh?
R is for Respect: Christmas Gifts for the Respectful (Conscious & Mindful) Traveler
As travelers, it's important to be socially aware of our actions and how they may affect locals and the environment as a whole, especially reducing our carbon footprint as we travel and explore the world.
Going green is easy with these reusable metal straws, this collapsible travel water bottle, and these reusable bamboo utensils.
S is for Science: Christmas Gifts for the Science Buff Traveler
Science lovers are inquisitive and want to learn more, treat them to admission to the Field Museum in Chicago or the Exploratorium in San Francisco for a great learning experience.
Or for a more budget-friendly present, you could get this pen with engraved science symbols, it's great for filling out forms while traveling!
For a more portable gift, the Sky Guide app on iOS and Android, allows your favorite stargazer to find constellations, stars, planets, and even the space station in the sky.
T is for Travel Photos: Christmas Gifts for the Traveling Photographer
Help your boyfriend/fiancee/husband upgrade his camera gear! Perhaps he'd like a new carbon fiber tripod, better lenses, or if you're feeling extra generous get him a mirrorless camera for ultimate travel portability!
For those who love spoiling, get a drone for amazing bird's eye view photos or buy the latest GoPro!
If you're on a budget, try getting a lens filter kit, spare battery, or memory card. I'm sure he'll still appreciate the gesture, photography is an expensive hobby!  
U is for Utility: Christmas Gifts for the Utilitarian (Practical) Traveler
Utilitarians LOVE useful and practical gifts! They'd love the Baubax men's travel bomber jacket as much as we do! All of the pockets are amazing and the jacket is super warm. The women's version is here.
A battery juice pack is always super useful and convenient for travelers who are constantly on the go. Keep your sister's electronics cables organized with this travel cord roll up organizer.
Hook your friend up and help them travel in comfort with this memory foam travel pillow. Mom would love this makeup or toiletry bag, it's perfect to store all of her moisturizers and makeup for travel.
V is for Vet: Christmas Gifts for the Veteran (Seasoned Pro) Traveler
Shall we provide an answer to the age old question? What do you get someone who has everything? A seasoned traveler would have most anything they would need. So what would you get your sibling who has everything and anything they need to pack when traveling?
Get them a Try the World box so they can relive some of the countries they've traveled to in food and snacks! They're full of delicious snacks!
Present them with an Amazon gift card, they can buy whatever they want to their heart's content.
Or grab them a battery pack, there is no such thing as too many juice packs especially when you're backpacking or hiking from one destination to another.
W is for Wired: Christmas Gifts for the Wired Traveler
Is your brother always tethered to his phone or computer? A battery juice pack for his cellphone is always a good bet! While you're at it, grab him a long charging cable, he won't need to worry about where the electrical outlets in his hotel room are, they'll always be within reach with this cable! This portable wifi router is amazing, he'll always be connected even when on the go.
X is for Xenial: Christmas Gifts for the Xenial (Friendly & Hospitable) Traveler
Got a friend who's constantly Couchsurfing or staying with Airbnb hosts in foreign lands? Help him hook up the hosts who opened their doors to him from every part of the United States.
From the West Coast, we recommend Alaskan smoked salmon, Napa Valley wine, Hawaiian black lava salt, or a Ghiradelli chocolate from bar San Francisco. They can also sample Vermont maple syrup and Old Bay Seasoning from the East Coast. The South, is known for chile con carne seasoning, BBQ sauce, and Slap Ya Mama Cajun seasoning. The Midwest is known for wild rice and Oke Doke cheese popcorn.
You can also grab them more general American things they can easily regift, like Skippy peanut butter (if you're wanting to feed them more), all of the 50 States' Quarters map and quarters including U.S. Territories,  a calendar with U.S. national parks, or a national park coffee table book.
Y is for Youthful: Christmas Gifts for the Young Traveler
Maybe your child, niece, or nephew is just getting started on traveling — get them stoked to see the world with a scratch off map! Or gift them their very own carry on luggage set or stuffed animal convertible travel pillow.
For the older (but still young) traveler in your life, help them out with some packing cubes, battery packs, or a trendy Baubax travel jacket.
Z is for Zen: Christmas Gifts for the Zen (Relaxed) Traveler
Everyone has that one friend who's super chill and laid-back, even when they travel. These are the perfect Christmas gifts to help them stay that way! With this super thin and lightweight yoga mat, they can take their yoga with them on the go. They'll be sure to get a good night's sleep regardless of the jetlag and destination with a travel oil diffuser, you can even hook them up with lavender essential oils.
Hope you've enjoyed our wonderful Christmas gift guide for all types of travelers! We know how difficult it is to buy Christmas gifts for your best friend, cousin, fiancee, and grandmother. Hopefully this list of best presents for travelers from A to Z has made things easier for you this holiday season. 
Loved our Christmas gift guide for all types of travelers? Pin it for later!