This post may contain affiliate links. If you click one of these links, we may receive a commission. We're grateful for your continued love of this site!
Important Note: Due to COVID-19 virus, the Sonoma Hot Air Balloon Classic hot air balloon festival has been cancelled to slow the spread of the virus and promote social distancing, see their
Facebook event page
for more information. [/su_note]
Have you ever been to a hot air balloon festival before? Well there's nothing else quite like it, especially when you get to see all of the hot air balloons launch from Sonoma County, just a little bit north of San Francisco, in the middle of wine country.
As much as I think bucket lists are kind of cliche, I actually have one because there are things I want to see and do in my life before I die. One of the things on my lifetime list has always been to ride in a hot air balloon. But I'm saving that experience to do in another country. I think Cappadocia, Turkey or Yangon, Myanmar are calling my name!
Unfortunately since that hasn't happened yet, I settled for just seeing a hot air balloon festival, for now. And it was such an amazing experience, there's nothing else like it! Well maybe except for being IN the balloon, while there are a bunch of them in the air - like in Cappadocia or Yangon, haha.
Fun Fact: Early unmanned versions of hot air balloons were paper lanterns used as military signals in ancient China. They are called Kongming lanterns 孔明燈 after the Chinese general, Zhuge Liang 諸葛亮 (aka Kongming 孔明) who first used them in war. Today, they are used in celebrations such as the Mid-Autumn and Lantern festivals.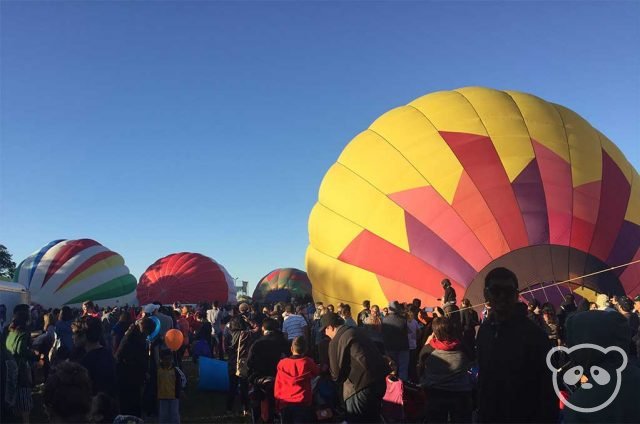 The Sonoma County Hot Air Balloon Classic is held at Keiser Community Park in Windsor, CA, a town in Sonoma County about 63 mi north of San Francisco. The town of Windsor is smack dab in the middle of wine country in Northern California. 
The festival isn't until June, but we decided to plan ahead in advance and book our tickets right when they came out in February. In preparation for the festival, we also booked an Airbnb in Windsor. We had learned the traffic is horrible in the area during the festival. In fact, it was so bad that people have actually missed the balloon launch because they were stuck in gridlock. Because of that, we booked a place that was only located about a mile away from the festival.
When we attended the event, it was held in Windsor at Keiser Park, however it has since outgrown that venue. After taking a break for a year, we're happy to share the new location they have announced!
In 2020, for their 30th anniversary event, Sonoma County Hot Air Balloon Classic has moved to the Sonoma County Fairgrounds in Santa Rosa, California. The fairgrounds are a much bigger space and also has plentiful parking so we're glad this event has gotten to grow so much! We hope that this new space will be able to accommodate more visitors and allow the hot air balloon festival to keep growing.
Tickets are already available in February, you can start booking now to make sure you get to attend.
Fun Fact: The modern hot air balloon was invented in 1783 in France, by Joseph-Michel and Jacques-Étienne Montgolfier. Its first flight was unmanned and lasted 10 minutes.
The best part of the location of the festival is that you can easily make arrangements for amazing experiences in wine country, such as wine tasting, delicious foodie dining, hikes, and spas. You're in the midst of all of those things so you'll be entertained if you decide to stay in Sonoma or Napa Counties the weekend of the hot air balloon festival.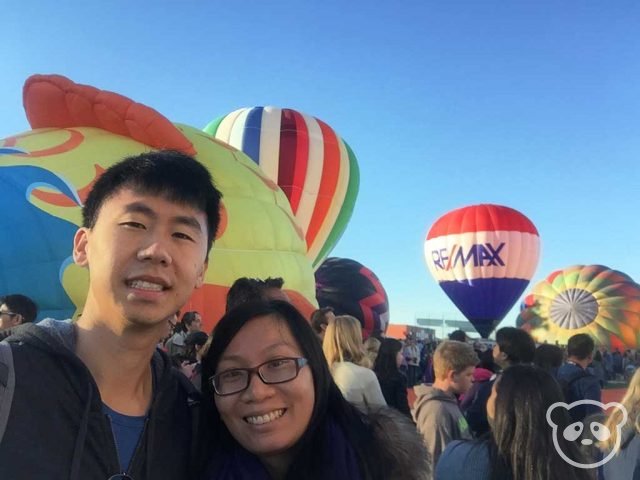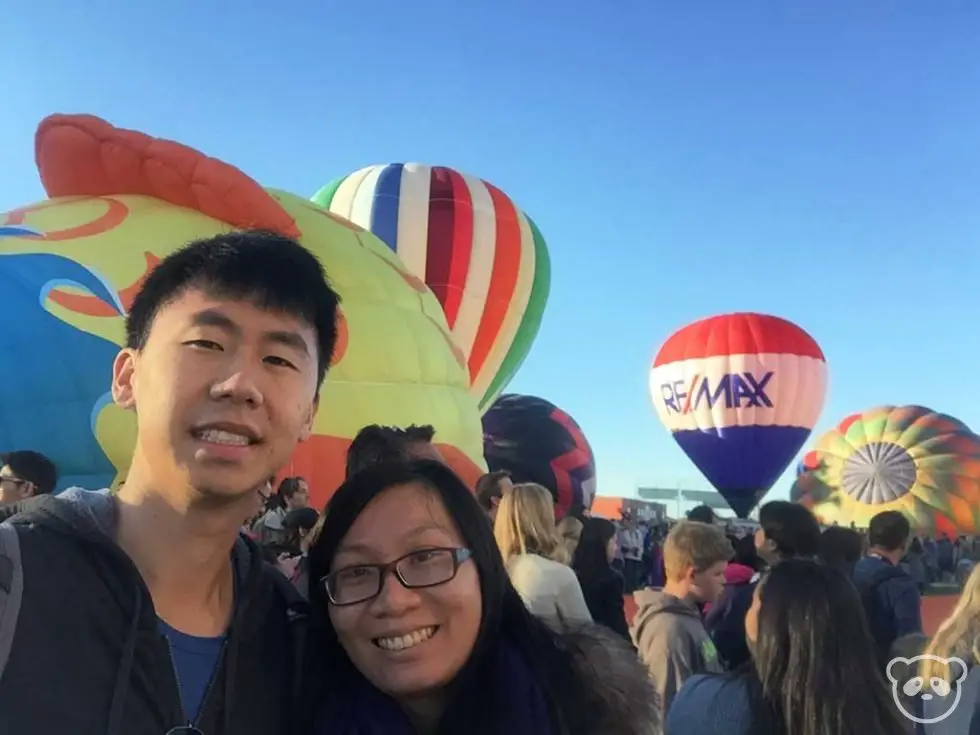 Sonoma Hot Air Balloon Classic 30th Anniversary Event 
Typically, the gates open at 4am so I would recommend shooting for that time, especially if you want to make it in time for the first launch at 5am. They'll also be setting up in the dark so it'll look extra cool when they get inflated with propane. Unfortunately we missed this part since we were stuck in traffic and looking for parking outside of the festival during this time.
PRO TIP: Get there earlier than you think you'd want to, parking is pretty bad and there WILL BE traffic. We left our Airbnb at 4:30am because we'd wanted to get to the park by 5am. But we didn't actually get in to the festival until 30min later.
Parking at the festival is available for $5 as a cash donation. Beginning in 2020, parking is now available from Sonoma County Fairgrounds. But the traffic to get to park was so bad that we thought we might miss the launch entirely if we kept waiting since the cars weren't moving at all. We ended up finding street parking on the residential streets, we took a mini hike, and got in around 5:30am. By that time it was practically daylight out and we'd already missed the hot air balloon set up in the dark. OH WELL. Learn from our mistakes and get there early! 🙂
Fun Fact: Hot air balloons cannot be flown in the rain. The propane can heat up water that lands on the balloon so much that it can destroy the balloon's fabric.
Also keep in mind that the festival is weather-permitting. It is a possibility that the event may be cancelled due to rain, wind, or weather, in general.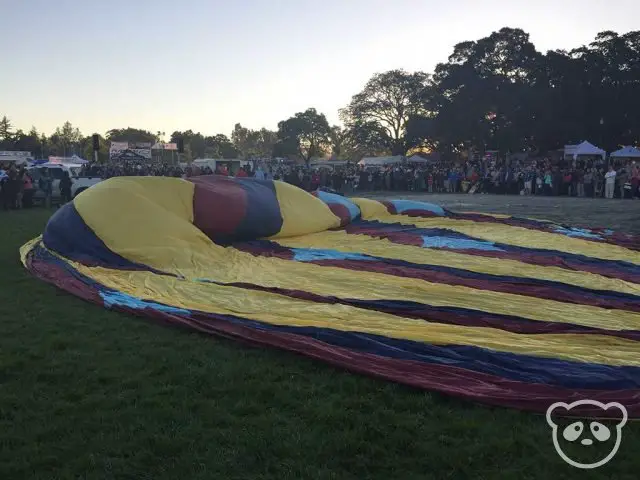 The Main Hot Air Balloon Launch
Even though we missed the dawn launch, we still enjoyed watching them set up in daylight. We loved seeing the entire process of setting hot air balloons into the air. From beginning to end: attaching the basket, unfolding the balloon, filling up the balloon, and the lift off! Seeing the hot air balloons go up one by one was one of the best experiences.
You wouldn't think this but they actually take a surprisingly long time to set up, probably about 30 minutes total per balloon. It's primarily because the unfolding of the balloon takes a bit, as well as filling the large balloon up with propane. They must wake up super early in the morning to do this! It definitely makes me appreciate their effort and craft a lot more.
The main launch starts around 6:30am and this is when you get to see most of the hot air balloons soar into the air. The hot air balloons are launched one by one as they're set up so you don't get to see as many in the sky at once. Supposedly there are 30 hot air balloons that join in this festival every year. We didn't count so we're not 100% sure if it's legit. We were too busy watching in awe as they were getting sent up to pay attention to the number.
Fun Fact: Hot air balloons are partially inflated with cold air before they are filled with propane.
I think they have the balloons set up and launch one at a time because the Keiser Park is rather small. With the spectators there AND the balloon set up, there honestly isn't that much space anymore. Because of this, keep in mind that if you set your blanket or chair down on the grass to watch the balloons, you may be asked to move. They might need more room to set up their balloon, so just be understanding.
PRO TIP: Bring a jacket it's pretty chilly in the mornings even if the weather report says otherwise. Also bring a chair or blanket, the grass is usually a bit wet with morning dew.
There are snack stalls that sell hot chocolate and the like at the event also but we'd brought muffins we'd gotten at Bouchon Bakery the day before so we didn't try any of the food there.
Fun Fact: Hot air balloons were used in The Civil War by both the North and the South. They were primarily used to spy on the opposing sides to learn about their positioning and strategies.
Near the end of the festival, many of the balloons go up at once so that's definitely a lot cooler than the beginning parts, it's almost like a firework grand finale! This is also when you'll see the famous ReMax balloon go up. There were also other cool character balloons that we all know and love like Tweety from Looney Tunes, Yoda and Darth Vader from Star Wars, and a giant goldfish balloon. Note that you may or may not see these exact same balloons since participation may differ depending on the year.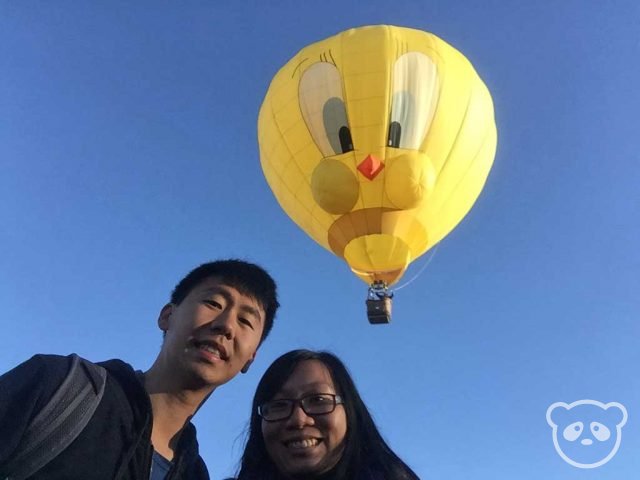 For us, the main launch ended around 7:15am and while I had considered going for a tethered hot air balloon ride, I was also really tired from waking up early so we went back to the Airbnb to nap instead.
Riding a Hot Air Balloon
If you're looking to ride a hot air balloon here, there are 2 ways: either you sponsor a balloon with a donation, or you ride a tethered balloon.
Instant Sponsorship Ride
Getting a sponsored ride will cost ya the most dolla dolla bills. It's a $250 tax-deductible donation. However the pricing is aligned with the typical commercial hot air balloon ride. The announcer at the festival will announce the available spots and you can volunteer your donation on a first-come first-served basis. These donations are taken via cash or credit card.
These rides go up to about 1,000ft in the air, so if you're scared of heights, be aware!
Tethered Balloon Ride
There are two areas for tethered hot air balloons, one located in the baseball diamond by the entrance of the park, the other just behind the balloon launching area. You'll see them all ready to go (along with their lines) when you walk in to the festival.
There are usually several of these balloons going at once. Tickets can be only be purchased onsite and are $20 for adults and $10 for children under 10 years old. The price is a bit steep but it may be due to supply and demand. The lines in the previous years were extremely long and the pricing used to be a lot cheaper.
Fun Fact: Tethered hot air balloons are securely anchored to the ground using a series of high tensile strength ropes and carabiners, limiting them to a specific height.
These rides only go up to about 50ft so if you're a bit wary of heights or just want the experience of being in a hot air balloon, this might be more your thing.
Note that we did not do any of the balloon rides. The sponsored rides were definitely not in our budget. And while I'd wanted to do the tethered balloon ride, the line we saw was very long. If we had gotten in line right after we got into the festival, we may have been able to get a ride. But IMO that wasn't worth missing out on the balloon launches completely. In my mind, the balloon launch was way more worth it, but obviously the choice is yours!
PRO TIP: Tethered ride availability can be dependent upon wind, in certain conditions, they may begin or end earlier than expected.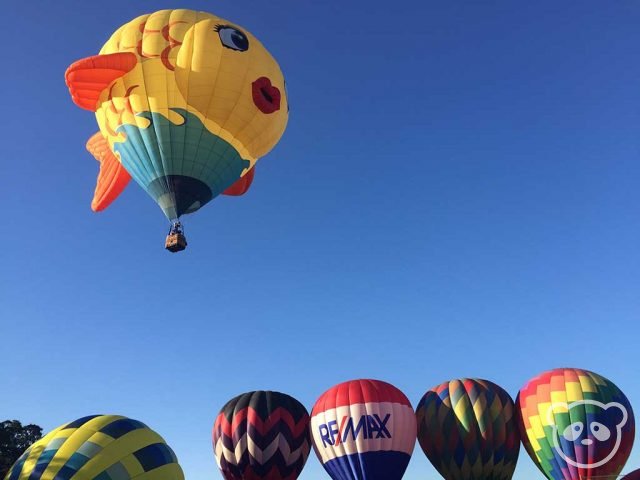 Sonoma County Hot Air Balloon Classic 30th Anniversary General Information
2020 Hot Air Balloon Festival Dates & Times
Important Note: The 2020 Sonoma County Hot Air Balloon Classic has been cancelled to slow the spread of the COVID-19 virus. 
Saturday, August 29 through Sunday, August 30 between 4:00am and 10:30am. See Facebook event page for latest and greatest information.
Website
Proceeds from the event are donated to Redwood Empire Food Bank in Santa Rosa.
General admission tickets are available on their site and pricing is as follows:
Adults (Age 15+): $15 per person (presale), $20 per person 

Children (Age 3-14): $7 per person

Infants (Age 0-2): FREE
Tethered ride tickets are sold on site.
Adults (Age 11+): $20 per person

Children (Under 10): $10
PRO TIP: The minimum age limit for riding the balloons is at the pilot's discretion, please double check with them to make sure your child can ride.
Parking
Parking is paid to Sonoma County Fairgrounds and costs $10 per day.
PRO TIP: Parking is CASH ONLY so don't forget to bring the bills!
Festival Schedule
4:00am – Gates Open
5:00am – Sonoma County Strong Glow Show, previously called Dawn Patrol, when the first balloons take flight
6:30am – Main Launch with approximately 30 balloons
6:30am-10:30am – Tethered hot air balloon rides available
6:30am-10:30am – Food vendors, craft booths, and kid's play area available

Note: Tethered balloons usually begin after the first balloons take flight however they're usually available earlier in the morning and are dependent upon wind conditions.
Address
Sonoma County Fairgrounds
1350 Bennett Valley Rd
Santa Rosa, CA 95404
Make it part of your bucket list to see a hot air balloon festival this lifetime, it's SO worth it! Plus, if you're headed to San Francisco, CA, this is the closest hot air balloon festival.
Wanna go to the hot air balloon festival in Sonoma, California? Pin it for later!