This post may contain affiliate links. If you click one of these links, we may receive a commission. We're grateful for your continued love of this site!
Important Note:
This post was originally created to encourage responsible exploration during government shutdowns, specifically that of late-2018 to early-2019, however national parks are currently overwhelmed with the amount of traffic they are receiving during the COVID-19 pandemic.
We recommend that you DO NOT go to any national parks until "shelter in place" is no longer in effect. This is for your own health as well as the health and safety of others. Crowded trails are leading to higher chances of spreading disease, more and more national parks are beginning to close to discourage this type of behavior. For more information, please see USA Today.
If you're like us, you probably had all these grand ole plans for all the national parks you could visit this winter, especially during the holidays. Depending where you were planning to go this holiday 2018-2019 winter season, you might be in for a rude awakening due to the federal government shutdown. All of this is based on our own experiences during the shutdown. This is what you have to know, and how you can prepare for it! 
For the record, we've been back from our road trip less than a week. But we felt that since the federal government shutdown is still going on, with no real end in sight, we figured we would quickly write this post which will hopefully be useful to our readers. 🙂
Months prior to the shutdown, we had made plans to road trip from California to Nevada, and Arizona beginning the day the government shutdown started, darn! But fortunately for you, we've learned some amazing tips for traveling to some of the most popular national parks, monuments, and forests during the government shutdown!
Note: We do not claim to know everything about the 2019 government shutdown, but we are reporting what we know to the best of our abilities. These may include personal experience gained before and during our travels to specified national parks and as such many of the national parks and monuments we covered are in Nevada and Arizona. 
How to Road Trip the United States and Visit National Parks During a Federal Government Shutdown
Federal Government Shutdown of December 2018 to 2019 (ongoing)
The federal government shutdown (this time around) began on Saturday, December 22, 2018 with many government workers with jobs deemed "essential" still reporting to work. This includes the Transportation Security Administration (TSA), Border Patrol, U.S. Postal Service, and select members of the military (AZ Central).
National Park Shutdown Status
According to the National Park Service website…
During the federal government shutdown, this website will not be updated and may not reflect current conditions. Some national parks may remain accessible to visitors; however, access may change without notice. Some parks are closed completely. Some visitor services may be available when provided by concessioners or other entities. For most parks, there will be no National Park Service-provided visitor services, such as restrooms, trash collection, facilities, or road maintenance. For more information, see www.doi.gov/shutdown and the park website.
So what does this all mean?
This means that rangers and other employees of the National Park Service aren't considered "essential" and have not been reporting to work. Is my favorite national park closed? Will the national park I've been planning to visit for months be closed?
We'll be discussing ALL of that in this post and more.
UPDATE:
As of January 7, 2019, it looks like the National Park Service may be using admissions fees to maintain bathrooms, trash pick up, and park maintenance as well as rangers to patrol the parks amidst the federal government shutdown. However, this isn't typical use of funds (and is potentially illegal) as the money is usually used towards improving visitor services, so it remains to be seen how this will impact the parks currently and in the future. (NPR.org)
To help you out, we've also included a curated list of open or closed statuses of national parks during the federal government shutdown — see Which Parks Are Open? National Park Statuses During the Federal Government Shutdown section. 
What to Do When Faced With the 2019 Government Shutdown — What You Can Do in Advance
If you're like us, you probably did some planning in advance, even if it was as simple as booking your lodging. You might feel helpless — What is going to happen to your booking? Will you lose all your money? What should you do? Should you cancel your cabin?
Call the National Parks, National Monuments, National Forests
Jimmy had called many of the parks we'd planned to go to beforehand, when there was news of a potential shutdown. For the most part, they gave him honest answers of what they knew at that point in time.
We were able to gather information from the national parks, monuments, and forests in Nevada and Arizona through phone calls and personal experience listed below in the Which Parks Are Open? National Park Statuses During the Federal Government Shutdown section.  
We were able to hear from most of the parks we called and get their status on whether they were open. Because many states have stepped in and provided the money necessary to keep their parks open, it is definitely worth it to contact the parks yourself to get a definite answer.
Also be sure to keep in mind that some sites ARE actually national sites even if you might not think so, so don't be like us! Do your research so you can get your answers! 
Many States (& Others) Keeping National Parks Open!
While it is true that many national parks, monuments, forests, and museums are closed due to the government shutdown of 2019. But there are still many state governments that are stepping in to keep their parks open.
For example, the state of Arizona has stepped in to keep the Grand Canyon partially open. The state of New York is keeping the Statue of Liberty and Ellis Island open. Two nonprofit groups have stepped in to keep Arches (closed as of December 31, 2018), Zion, and Bryce Canyon National Parks partially open.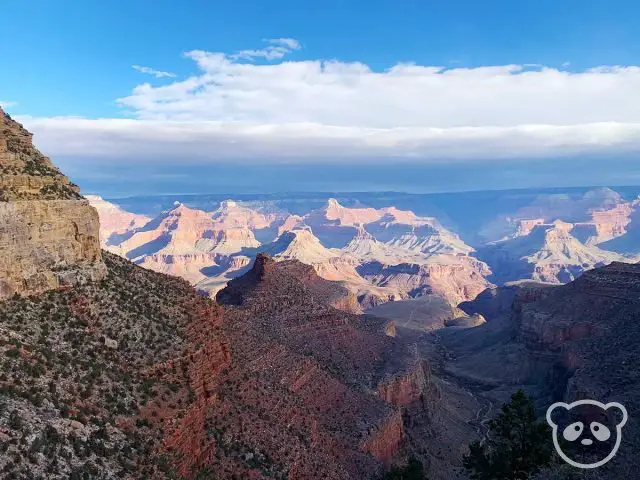 National Parks During the 2019 Government Shutdown — What You Can Do Once You're There
Keep in mind that even though many national parks were "open," they are not completely 100% open, they might only be "partially open," so be sure to manage your expectations. Some things may or may not be operational during your visit, i.e. shuttle buses, visitors centers, campgrounds, etc.
Also, chances are that even if you're staying within the national park, your lodging isn't owned and operated by the National Park Service. Typically, the privately owned businesses including gift shops, lodgings, and restaurants remained open.
What Parts of the Parks Remain Open During the 2019 Government Shutdown
Please note that as the shutdown becomes longer and longer, this may change.
FREE Admission!


One cool thing about the parks that were open was that admission was FREE! This saved us about $35 in park fees for the Grand Canyon and $15 at Red Rock Canyon. We have the America the Beautiful Pass though so that didn't really matter.

Restrooms


This is big, but the restrooms were open at the parks we went to. They weren't the cleanest, but at least we could go to them!

Lodgings, Restaurants, & Gift Shops


These privately owned entities remained open during the government shutdown. We even used the bathroom at the Bridge Angel Lodge at the Grand Canyon before and after doing the Bright Angel Trail. We appreciated that they allowed us to use their facilities and hang out in the lobby.

Campgrounds


While we didn't use any campground facilities, we have been reading reports that the some campgrounds at Joshua Tree and Yosemite National Parks had remained open but have closed on January 2, for the safety of park visitors (

CNN

).
How to Help Care for National Park During the 2019 Government Shutdown
While I'm definitely not asking you to actually take care of the park (i.e. clean bathrooms or take out trash) as a park visitor, but sometimes it doesn't go without saying that there are basic things that should be done as a considerate and mindful visitor. Basically, do what you can, and do your part!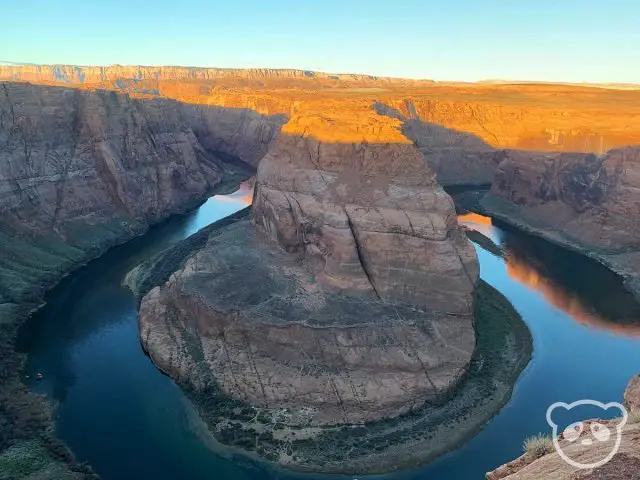 Where to Visit During the 2019 Government Shutdown (Instead of a National Park)?
The national park I wanted to go to is closed! What should I do? How can I make my plans change easily and painlessly?
Don't worry! We've got you covered! We have some recommendations, at least in Arizona, since we had to change our original plans quite a bit.
Check out the Local Parks and Trails!
State parks and local recreation areas are unaffected by the government shutdown because they are not run by the National Park Service.
In the Phoenix area, for avid hikers, we'd recommend trying out Camelback Mountain Trail in the Camelback Mountain Echo Canyon Recreation Area. Keep in mind this is rated an "extremely difficult" hike so be prepared for some scrambling!
For a more casual and leisurely hike, Pinnacle Peak, Hole in the Rock, and Shaw Butte are great opportunities for a short workout and some beautiful views of Phoenix and Scottsdale.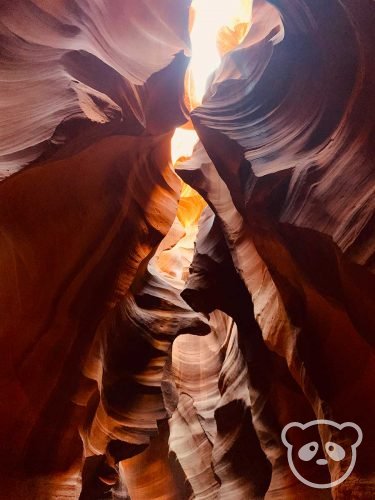 If You're in Arizona (or Planning to Visit Arizona), Visit Within the Navajo Nation!
Areas located within the Navajo Nation remained open during the government shutdown since they're on native land, they are not part of the National Park Service.
This means Upper Antelope Canyon and Lower Antelope Canyon were open for visiting during the government shutdown! Horseshoe Bend is technically part of the Glen Canyon Recreation Area so is IS a "national" site, but they remained open. We saw ALL 3 beautiful sites and they're totally worth it.
It is possible to do all of these activities in Page, AZ in one day. We woke up early and went to Horseshoe Bend, then headed to Upper Antelope Canyon in the mid-morning, and the Lower Antelope Canyon in the afternoon before driving down to Sedona.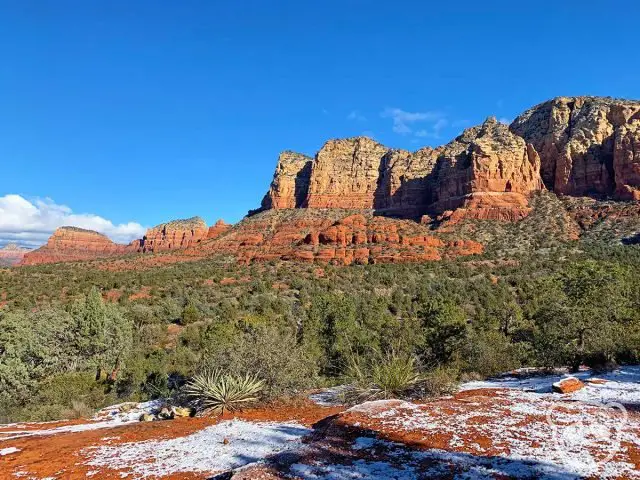 Day Trip to Another Town or City
If we had booked our lodgings in Flagstaff instead of Sedona, we may have had to resort to this during the government shutdown because two or our main sights in Flagstaff (Sunset Crater Volcano and Wupatki National Monuments) were closed.
If you, like us, can't go to Sunset Crater or Wupatki located north of Flagstaff either, I recommend heading down to Sedona instead and exploring Cathedral Rock, Bells Rock, and Courthouse Butte. Sedona is a beautiful city and totally worth visiting, even if it's a little on the touristy side.
It's definitely worth checking to see if you can somehow re-route your plans to day trip to a nearby city instead!
There Are Still SO Many National (or State, or Local) Parks You Can See!
Look on the bright side, there are so many options on things you can do (especially in Arizona) during the government shutdown. Hopefully this post as helped you with your plans to visit the national park system as we continue to wait on the federal government to reopen again.
Which National Parks Are Open? National Park Statuses During Federal Government Shutdown
Please note that as the government shutdown continues, this information may be subject to change and will be continuously updated as soon as possible. 
This is not a definite list of every single park (or monument, forest, etc.) in the National Park system, we've tried to include the most popular parks to make things simple. The list is based upon what we were able to find information for and our own personal experiences. For the California national parks we have information on below, it was gathered primarily through news articles found online, we have cited the sources below.
Important Note: All entry to the following national parks is at your own risk. We are not responsible for any decisions, injuries, or actions made within the park or any potential trespassing of a closed park. 
Alaska (AK)
Denali National Park – 

PARTIALLY OPEN


From the National Park site, "During the federal government shutdown, Denali National Park and Preserve will remain open 24 hours a day, seven days a week. However, there will be no visitor services; parking lots may be closed due to lack of snow removal; all offices and contact stations will be closed; and hazardous or dangerous conditions may exist. The Park Road has been closed to vehicle access at mile 3.2 for the season and will remain closed during the government shutdown."
Glacier Bay National Park & Preserve Area – 

PARTIALLY OPEN


The park is partially open and accessible to visitors, but there won't be any visitor services and current park conditions will not be updated.
Kenai Fjords National Park – 

PARTIALLY OPEN


The park is partially open and accessible to visitors, but there won't be any visitor services and current park conditions will not be updated. The Exit Glacier area is not plowed in the winter months and is closed to vehicles.
Arizona (AZ)
California (CA)
Colorado (CO)
Rocky Mountain National Park – PARTIALLY OPEN
According to the park website, the park will remain accessible to pedestrians and bicyclists however the vehicle access may be limited due to snowfall.
Hawai'i (HI)
Haleakalā National Park –

PARTIALLY OPEN


The park is open with limited services — sunrise visits to the summit are still permitted and the entrance station is staffed from 3 to 7 a.m to check sunrise reservations only. Visitors centers are closed. (Maui News)
Hawai'i Volcanoes National Park –

PARTIALLY OPEN


Park is partially open to visitors, see website for specifics on exact areas that are open.
Nevada (NV)
Hoover Dam atop the Colorado River between Nevada and Arizona –

OPEN


The Hoover Dam is operated by the Bureau of Reclamation and as such is open to the public during the government shutdown.
Red Rock Canyon National Conservation Area in Las Vegas –

PARTIALLY OPEN




Jimmy tried calling and tweeting them prior to the shutdown but there was no response. Finally the day before we planned to visit, we learned they would remain open via the local news from our hotel room in Las Vegas. The Visitor's Center was not open, however bathrooms remained open and we saw a guy come by and take out the trash.
New York (NY)
Utah (UT)
Wyoming (WY)