Enjoy a delicious lavender themed lunch in the beautiful lavender fields at Pageo Lavender Farm this summer. Pageo Lavender Farm has rows and rows of purple lavender and it's the perfect place to visit on a beautiful summer day. Located approximately 2 to 2.5 hours away from San Francisco, it's a welcome respite from the hustle and bustle of city life.
A couple of years ago we'd visited a lavender farm in Sonoma that held an annual lavender festival for u-pick lavender. The same year we went, the fire department came and shut it down (we weren't there at the time) because they'd publicized the event on Facebook and too many people showed up. Because of that incident, the farm has closed to the public and hasn't reopened.
Since then I've been looking for a lavender farm to visit and hopefully bring back some fragrant blossoms home, too!
Fun Fact:

The Romans introduced lavender to Britain in the 1600s. It was particularly important in ancient Roman bathing rituals due to its natural antiseptic and disinfectant properties.
I searched far and wide for a lavender fields somewhere close to home, in Northern California. Though there is a winery with a lavender farm called Mantanzas Creek Winery in Santa Rosa, we're not huge wine drinkers so we wanted an experience that was a better fit for us.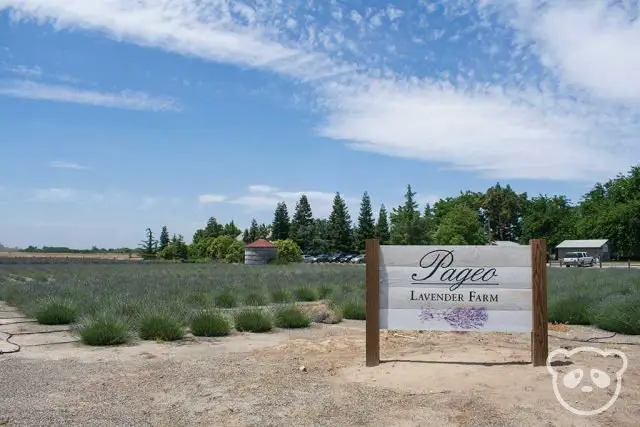 Pageo Lavender Farm
I ended up coming across Pageo Lavender Farm, located about 2 hours away from San Francisco (obviously traffic dependent) and I thought, "Yes! I've finally found a lavender farm that's somewhat close." So for my dad's birthday we planned a mini family day slash road trip out to Turlock, in the Central Valley area of Northern California, to grab lunch and visit the farm.
Fun Fact:

The lavender plant is drought-tolerant and thrives in high temperatures. It grows best in dry, sunny areas with well-drained soil.
Pageo Lavender Farm primarily focuses on growing lavender, making & selling lavender products, as well as providing event space for weddings and parties.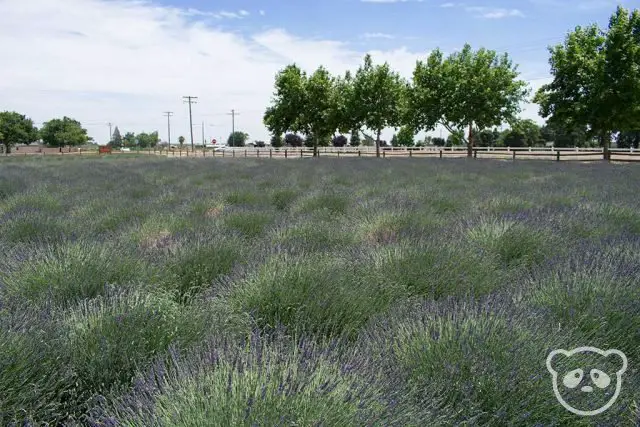 A Relaxing, Light Lavender-Themed Lunch
One of the coolest things Pageo Lavender Farms offers is a lavender themed lunch that you can enjoy in the courtyard under the shade of their lush trees. As major foodies, this was definitely more up our alley.
Fun Fact:

Lavender is often consumed in sweets, such as cakes, cookies, honey, and tea. Sometimes it's also found in savory foods, such as cheese.
Lunch must be booked at least 24 hours in advance which you can do either by email or phone. You will be reserving a table, so make sure you let them know the date & time, number in your party, as well as your lunch order. Prepayment for the lunch is mandatory and you can provide them with your credit card number over the phone. Overall, the reservation process was a breeze!
Note that all meals come with a lavender gift, a dessert, and a beverage for only $20.
The seasonal lunch menu included a lot of light and refreshing options, primarily salads and sandwiches, all with lavender added to it. They also had a couple of vegetarian options as well.
I opted for the Summer Blueberry/Mango/Strawberry Chicken Salad, my sister got the Passion Pear Sandwich. My parents also got the Summer Blueberry/Mango/Strawberry Chicken Salad and the Classic Chicken Salad Sandwich.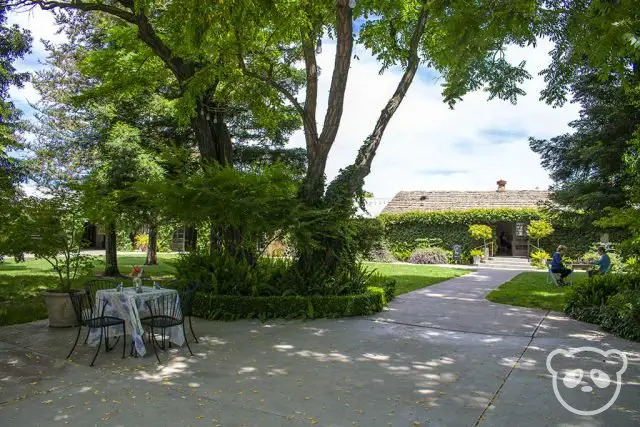 Our Lavender Lunch Experience
When we arrived at the farm about an hour early, we saw that they had already set up our table underneath the shade! We explored the gift shop and asked if we would be able to eat a little earlier. The girl working there told us our table was already set up so we could eat right away.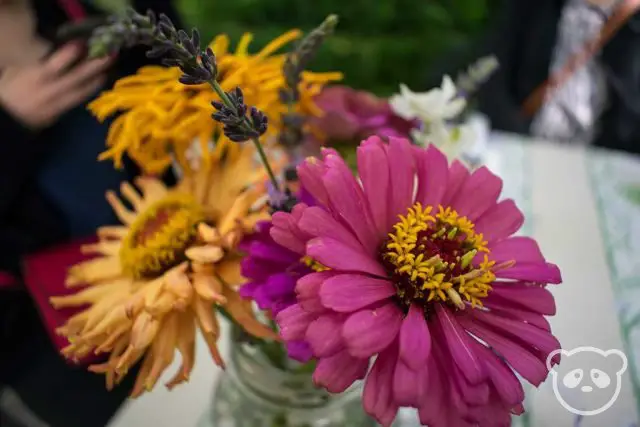 They had our table nicely decorated with a lavender-patterned tablecloth, fresh flowers from the garden, and our lavender gifts.
Since we had already ordered our lunch, she only asked what we wanted to drink. We had a choice of water, lemonade, and iced tea. We opted for their lemonades and iced teas. They also offered sweetener for the iced tea but we declined, it was a pretty warm day and it was refreshing enough on its own.
All of the lunches were great, my sister and I split our respective sandwiches and salad so we got our fill of both options.
Summer Blueberry/Mango/Strawberry Chicken Salad. Spring mix topped with chicken breast, shaved parmesan cheese, avocado, candied pecans, with raspberry lavender vinaigrette dressing.
This salad was super refreshing and very fresh. Overall it was super delicious, I loved fruit in my salads so I loved how generous they were with the fruit. They also didn't skimp on the amount of food either, this was a surprisingly large salad! We loved the addition of pomegranate seeds to the salad, this wasn't mentioned on the menu and was a pleasant surprise. 
The pecans were a bit less candied than I expected, but it was fine because it was healthier. The dressing was also a bit thicker than a typical vinaigrette so I went a bit lighter with the dressing and only used about half of it. I will also note that the dressing tasted more of raspberry than lavender so this would be a great option for people who are afraid of the taste of lavender.
Passion Pear Sandwich. Turkey breast, sliced pears, and bacon with pineapple cream cheese on a croissant with a hint of lavender.
I loved this sandwich! I'm typically not a fan of bacon but this was amazing! It added just the right amount of savory to the turkey. The sliced pears were also a great addition, making the sandwich a bit sweeter and more refreshing. I didn't actually taste any pineapple or lavender in the sandwich but overall it was still super good!
We also loved that it came with a delicious side salad which we totally weren't expecting at all. It was a broccoli salad in a light ranch-like sauce with bacon bits. 
I didn't try any of my dad's sandwich but his also came with a side of pesto pasta salad in case you were wondering.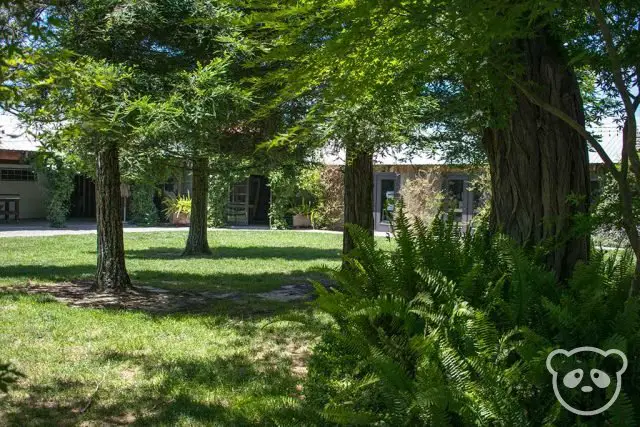 For those of you who aren't the biggest fans of lavender flavor in your food, no worries, they definitely go light on the lavender so it's not too intrusive. My dad isn't the hugest fan of lavender in his food but he loved his sandwich.
I sampled both the iced tea and lemonade and they were very refreshing. I liked that the drinks weren't too acidic so I'm assuming they added some baking soda to it to cut down on the acid.
For dessert, they gave us some yummy chocolate dipped shortbread cookies. It was definitely a great way to finish off our meal.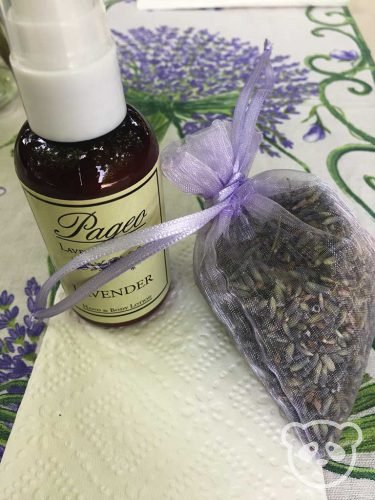 We also loved the lavender gifts, they included a small satchet of dried lavender perfect for the dresser drawer and a small sample size of their namesake lavender lotion. We'd tested out their lotions in the gift shop before we had lunch and it found them to be moisturizing with a fresh lavender scent!
The ambiance of the courtyard was what made the lunch so much more amazing. It was great being able to relax under the trees and the weather was perfect the day we went. It wasn't overly sunny or windy.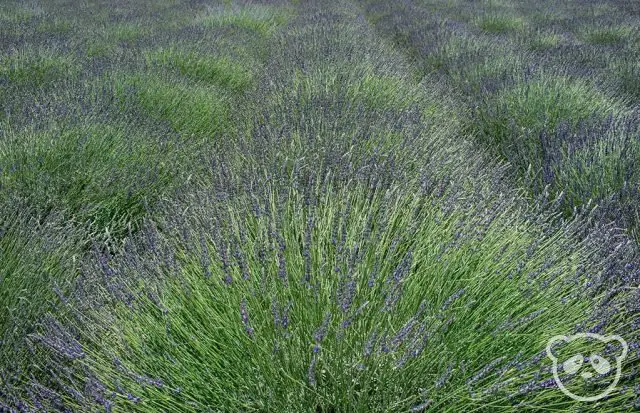 The Garden & Lavender Fields
After lunch, we set out to explore the farm. We checked out the garden and saw the same fresh flowers they'd used to decorate our table. It also looked like some of the soil beds once held some farm fresh carrots. And of course we explored the lavender fields.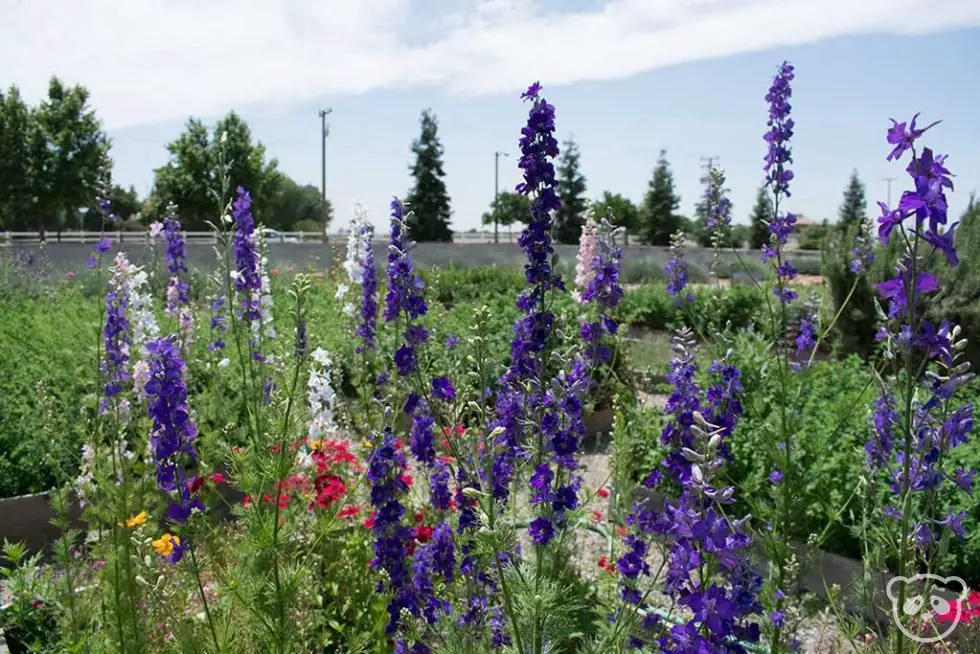 Fun Fact:

Pageo Lavender Farm grows two different types of lavender, Grosso and Lodden Blue. Grosso is typically used to make lavender oil and for aromatherapy purposes, such as in soaps, lotions, and satchets. Lodden Blue, on the other hand, can be used for culinary purposes, in addition to bath products.
We visited in the last week of May and the lavender was already blooming and you could smell the fresh scent throughout the garden. We loved snapping candid shots and seeing the lavender plants up close.
Note: We were very careful when we walked in the gardens, they have a visible irrigation system and we didn't want to accidentally break it. 
For a different type of farm experience, check out the Harley Farms Goat Dairy.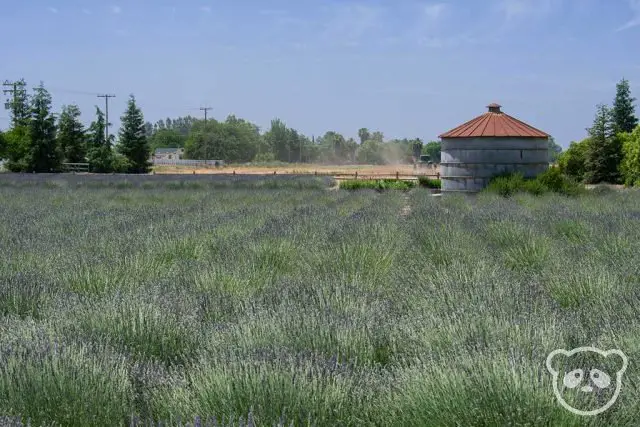 We loved the rustic silo they had in the fields, it served to be a great photo backdrop. If you're interested in having photo shoots of the engagement or wedding variety, they also allow for those. Check out their website for more information.
Fun Fact:

The lavender fields at Pageo Lavender Farm typically bloom in late May through June.
I love that they grow their lavender without pesticides and herbicides. This makes me trust the safety of their products, I definitely feel better about using their soaps and lotions on my sensitive skin.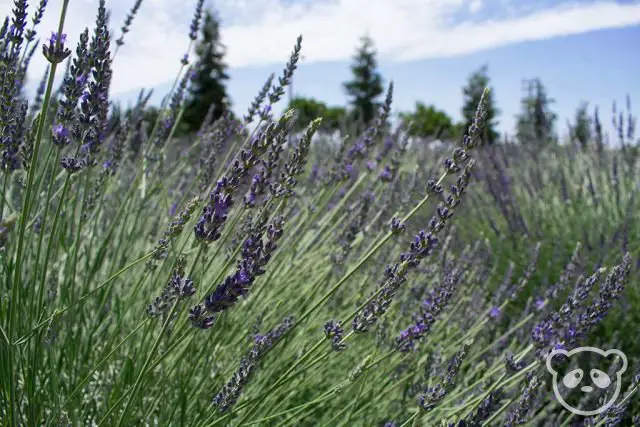 Sometimes the farm also offers u-pick lavender although things may have changed since COVID, be sure to check their Instagram, if you're interested in going!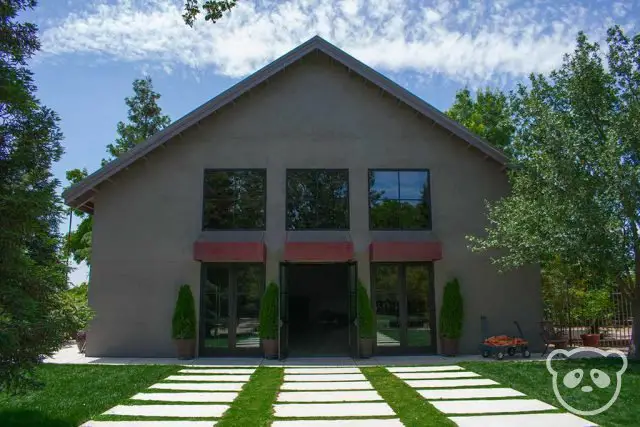 The Venue
While we hadn't gone there for a tour of the event space, we saw a guy come in for a tour of the venue.
The courtyard looked perfect for an outdoor reception and it looked like they even had a patio area outside for a small ceremony. They also had a larger building for an inside event space if you so desired.
According to their brochure, the maximum capacity is 220 to 300 people for the farm, it looks like a great space in a very, peaceful environment.
There were also vintage cars and an old school bicycle that could easily be used for photo ops, going along great with the rustic silo. I can only imagine it would be an event photographer's delight!
I would definitely check out their digital brochure if it's something you're interested in.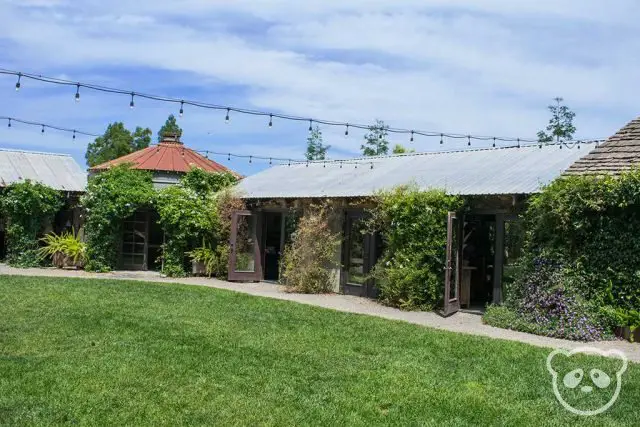 Gift Shop
They had so many different types of products in there! I had no idea so many things could be made from lavender. I was completely blown away! They not only had your typical dried lavender bundles and satchets, but also lavender lotions and beard oil. They also sold lavender laundry spray,  lavender sugar, and various types of lavender tea.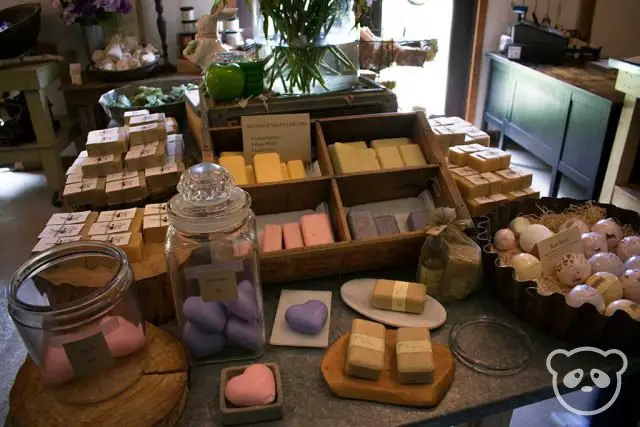 Aside from lavender products, they also had a variety of soaps with scents such as verbena, lemongrass, and rose. Naturally we had to pick up a few of the soaps, at $6 a piece, they weren't horribly expensive for some handmade, artisan soaps. "Naked in the Woods" is another signature scent they had for their products. It was actually one of my favorites because it was a super fresh scent. I ended up picking up a bottle of that lotion!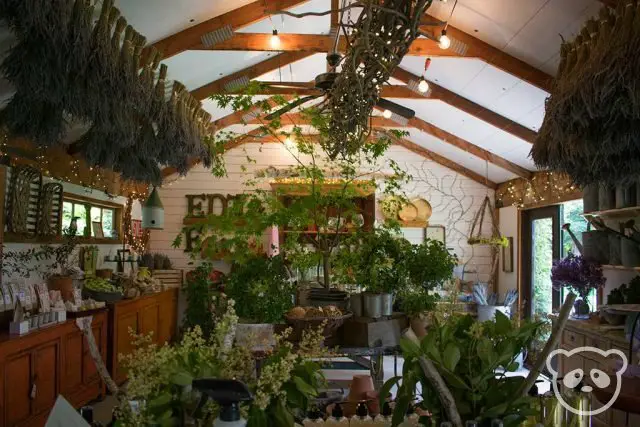 They were also having a deal on their dried lavender bundles from last year. At the time we went, they were discounted 50% off their original price of $12 per bundle AND they were buy 2 get 2 free. So we pretty much paid $12 for 4 bundles of dried lavender. What a steal!
We totally had to stop ourselves from buying up the entire store!
They also have an online store in case you were itching to check out their product offerings. 😉
Take Us Back, Please!
Overall, we had an amazing experience at the Pageo Lavender Farm and we'd love to go back and smell the lavender again. Their lunches were delicious and we loved walking through the gift shop. The grounds are tranquil with interesting rustic farm-style decor. We can definitely see how this would be a great wedding venue.
It is located a bit further from the Bay Area, but it can be an amazing stop on the way up to Yosemite National Park if your heart so desires! 😉
General Information About Pageo Lavender Farm
Address
11573 Golf Road
Turlock, CA, 95380
Website
Directions & Getting There
Turlock is located in the heart of the Central Valley. From San Francisco, it is approximately 108 miles inland (east) via I-580 E, I-5 S, and CA-99 S. The drive typically takes about 2-2.5 hours depending upon traffic.
From Sacramento, the route is more straight forward and you can take I-5 S to CA-99 S. You'll be there in less than 2 hours.
Cost
FREE to visit the farm. However I'd encourage you to support local businesses by purchasing something from the gift shop. Or you can schedule a wonderful lunch for the price of $20 per person.
Best Time To Visit
Late May through July when the lavender is blooming
Farm & Gift Shop Hours
Wednesday through Saturday: 9am to 4pm
They are closed Sunday through Tuesday.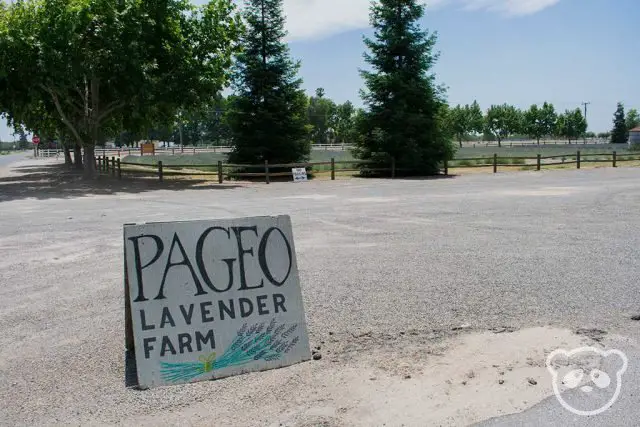 PRO TIP: If you're using Google Maps, don't follow it to a tee when you get here because you'll overshoot the farm. Just keep your eyes peeled for the Pageo Lavender Farm sign (see above) so you don't pass the parking lot.
Quick, plan your trip to Pageo Lavender Farm in Northern California, before lavender season ends! It's a great spot for a day trip away from the hustle and bustle of the San Francisco Bay Area. I'm sure you'll love it as much as we did!
Wanna visit Pageo Lavender Farm? Pin it for later!