Iceland holds a special place in our hearts, it's one of the most beautiful places with a variety of different landscapes we've ever seen. It's also home to the cutest animals, namely Icelandic horses and puffins, and the kindest people.
It definitely helps that most everyone speaks English, but honestly it isn't really a deal-breaker as we never expect people in other countries to speak to us in English.
This is our do's and don'ts guide with tons of travel tips for conscious travel to Iceland.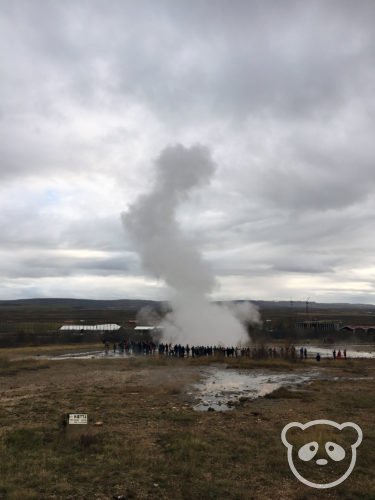 Do's
1. Please be considerate and mindful of the locals.
It's been very difficult for the locals dealing with the increased level of tourists in their country. The number of tourists currently visiting the country far outweigh the overall local population. The current infrastructure in the country wasn't made for THIS many people and the roads, restaurants, and sights can easily be packed by tourists especially during the summer months.
There are growing pains.
It is very bittersweet for them as they delight in the fact that people want to see their beautiful country; however they are also concerned some famous sights are becoming endangered by the same people as well. Some areas have already been closed off due to environmental strain.
Iceland is still working on their tourist infrastructure.
There may not be as many bathrooms as you'd think. Do remember to bring toilet paper in case nature calls, but also remember to "leave no trace". Make sure you have plastic bags to haul out your used toilet paper so you can properly dispose of them in a trash can.
2. Be open-minded and don't yuck their yum.
We took a tour for a portion of our trip and we were overhearing a girl from Canada talking to our guide about Icelandic cuisine and the different types of animals they eat. Our guide actually mentioned to them that baby horse (foal) was one of his favorite foods and they replied with words of disdain and disapproval, asking how Icelanders can eat horses because they're so cute and they're pets.

Sometimes we, as visitors, forget why locals do the things they do…
Their culture is based on survival. 
Though Westerners (namely North Americans) associate horses with pets; however people need to recognize that prior generations of Icelanders (as well as many parts of Europe) regularly dealt with potential starvation and lack of food. In the past, they had to rely about methods of preservation for both seafood and meat as sustenance during their harsh winters. In short, they ate to live rather than to enjoy, so eating horses, puffins, sharks, and whales, etc. are part of their culture.
It's also important to remember that the country of Iceland is an island in the middle of the Atlantic Ocean. Due to its geographic location, it has a lot of natural beauty and seafood is literally a boat ride away, but at the same time certain resources, like food diversity, are also limited unless it's imported at a much higher price.
You don't have to agree with them, but you also don't need to be judgey and rude.
With that said… Locals really appreciate it when you give their cuisine a try. After we heard that our guide loved eating foal, we decided to try it once we got back to Reykjavik. When we placed the order, our server got super excited we were ordering the foal because it's one of his favorite dishes.

Try the local cuisine! 
Give the hakarl (fermented shark) and pickled herring a try! I actually found out I quite liked it, especially the pickled herring! IMO, the vinegar taste is less pungent when it's fresher and non-imported. Puffin was also delicious as was the less gamey than expected Icelandic lamb.
We are adventurous eaters so we'd try almost anything, but we also love eating the local cuisines, in our opinions, trying local foods gives us a taste and a look into their culture.
Why you should get a hot dog in Iceland…  
Yes, you heard right, I just told you to fly to Reykjavik just to get a hot dog. But hear me out, it is SO worth it!
If you're less adventurous, definitely try the Icelandic hot dog. It's different from the usual hot dog in that it's got Icelandic lamb blended into it so it's super delicious! Just don't do what Bill Clinton did and order their hot dogs without the fried onions. Legit, you must eat them with the fried onions; I hate onions but those fried onion toppings are bomb.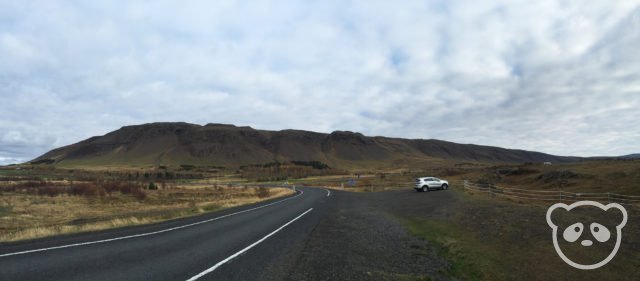 3. Rent a car!
Iceland is easily accessible via the Ring Road during most seasons. During the winter, you may need a 4×4 to drive through the snow, but during most seasons a front wheel drive is perfectly fine. There are some mountainous roads, namely the F-roads and especially if you venture to the highlands, that require a 4×4 even when it isn't snowing but for the most part you will be fine with a normal rental. You will also easily be able to drive on the gravel roads with your typical rental, just take your time and drive slower. 🙂

Driving is easy as the speed limit is pretty low and once you get out of the main touristy areas, the roads are wide open and insanely beautiful. You will want to pull off the road all the time to take photos, no joke, we wanted to but couldn't since we had a full itinerary.

PRO TIP: Remember to bring a GPS or get one from the car rental company. We actually didn't request one as we brought our own, but our car ended up having one built in which was nice, especially since the spots on Google Maps aren't 100% accurate.
GPS coordinates will be your best friend, we literally used them for everything, including while chasing waterfalls.
The main areas of the city are very walkable and you'll be treated with colorful street art and quirky Icelandic culture. There are giant bald eagles flying on the sides of buildings and life-sized trolls on the street.

Reykjavik's Cutest store was one of my favorites, its rainbow colored walkway leading up to the building with the cutest gifts. It brought back childhood memories of playing Candy Land, except IRL.

Aside from stores, you can also see modern architecture at the Harpa Convention Center, the Sun Voyager sculpture, as well as some of the museums in the city, such as the phallus museum or the whale museum.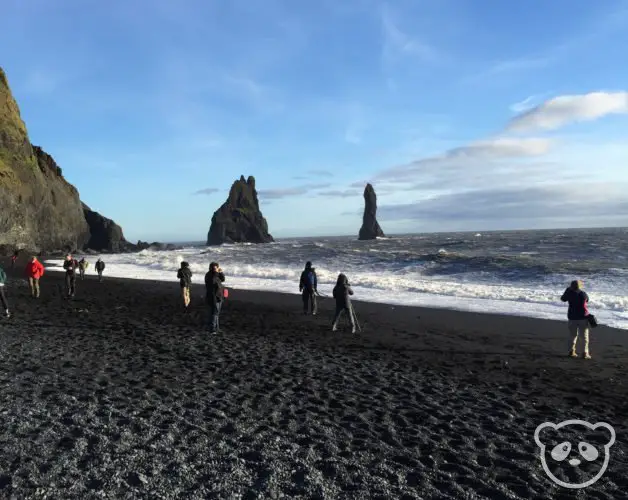 Don't
1. Do not be an ugly tourist and stay safe.
Note that these stories are not meant to be offensive or anti-tourist in any way, they are real-life stories that should be taken into account while traveling in Iceland. You don't want to be one of these statistics that show up on the Icelandic news.
There are signs everywhere leading up to the beach telling people to be careful of the rip tides. Due to the rip tides, every year someone gets swept away at the Black Sand Beach at Vik, don't be that person!

Someone gets airlifted at Glymur annually because they can't make it up the mountain, don't be that person! Don't be the person that slips off the mountain because it's muddy/slippery and you wanna get a good photo. We all do it for the gram, but you don't want to be that person, it may cost you your life. 

Also respect locals and their property, we all know Iceland is expensive, but camping out in someone's backyard is not right.
Off-roading is illegal. 
The famous plane wreck at Sólheimasandur Beach is located on private property and is now only accessible via a 2.5mile (4km) hike. Originally cars were permitted closer to the wreck but the landowners blocked it off to traffic because a tourist decided to go off roading in the surrounding area. Essentially, cars are now banned from the area and visitors must walk in to view the wreck. Don't ruin it for the rest of us.
As negative as this point sounds, there are important safety implications to consider. Be aware, be careful, and be respectful! 🙂
2. DO NOT hike glaciers without a guide.
This point is similar to the one above, but it can't go without being stated. This is super important because, in short, you might die.
There have been reports of people going glacier hiking throughout history who have just completely disappeared into thin air. It's extremely easy to fall into a crack or crevice and meet your downfall so it's best to go with a guide; they know where they're going and all you have to do is follow them.
Fun Fact: With global warming and glaciers melting, bodies of long missing glacier hikers have been found recently.
There are multi-day tours as well as single day tours for glacier hiking, they will also provide all the equipment you will need for the hike so that you'll be well taken care of.
3. Don't assume their horses are ponies.
Icelandic horses are on the smaller, stouter, and shorter than the horses you're used to but they are definitely NOT ponies. They are a hardy breed with a long, heavy coat built designed for the cold weather. They also have a unique gait other horses lack, accounting for a total of 5 gaits.
Fun Fact: The Icelandic horse has a pure bloodline and developed isolated from other horse populations, it is actually most closely related to the original horses brought to the island by the Vikings. Once an Icelandic horse leaves the country, they are no longer allowed back in to maintain the pedigree and health of the horses throughout the country. Tourists are also not allowed to use their own horseback riding gear, if someone attempts to bring it into the country it will be destroyed as it may cause disease.
4. Do not restrict yourself to Reykjavik and the Golden Circle
In fact, I strongly urge you to GET OUT OF REYKJAVIK! Iceland has so much to offer you if you give it a chance.

Like I've said before, the country is insanely beautiful and there is SO much to see and do. That's not to say you shouldn't explore Reykjavik, we definitely did! We found it to be the quaintest capitol city, but you should also venture outside of the city limits. In fact, the Golden Circle was actually one of my least favorite areas just due to the insane amount of people in the area, it was a lot less enjoyable to me than the north and western fjords. Plus, there are so many amazing waterfalls to see.
Other areas of Iceland are much less crowded and offer a greater sense of tranquility rarely found elsewhere. There are also many must see natural features that exist on Iceland because of where it's located on the Earth, in between two tectonic plates.  

Make your first time in Iceland, the best time in Iceland, by following this list of tips and tricks. Follow this guide to traveling mindfully and you will have an AMAZING time in Iceland! 🙂
Loved this post about what to do and what not to do in Iceland? Pin it for later!