This post may contain affiliate links. If you click one of these links, we may receive a commission. We're grateful for your continued love of this site!
One of the best things about New York City is the public transportation is AMAZING. Uber, what? You don't need Uber or Lyft EVER, the subway (MTA – Metropolitan Transportation Authority) is 24 hours! This IS the city that never sleeps after all! 
Well, let me elaborate, some lines will have limited hours, and some stations may be skipped due to "express" train status, but for the most part, it is 24 hours. For convenience, however, you may opt to use Lyft or Uber. But that's solely up to you, I've personally never had to use anything other than the Long Island Rail Road (LIRR) and the subway.
Fun Fact:

All of the stations in Manhattan have really cool mosaics on the walls that serve as signs for the respective station. One of my favorites is the 81st/Museum of Natural History station, it has dinosaurs on the walls!
What exactly is the LIRR?
In short, it's the train system that takes you around the island/peninsula of Long Island and to/from Manhattan from Long Island. 
Why would you need the LIRR, if you're only planning to be in Manhattan?
Well for starters, you'll be flying into JFK. More about that later, but John F. Kennedy International Airport, is one of the largest airports in the U.S. and it also happens to be located on Long Island, specifically in Jamaica, Queens. While you don't 100% NEED to take the LIRR to get to the city, I find it to be the best of the options. It's a cheap and reliable option that will get you to Manhattan from the airport and back in a timely manner.
Check out my sample weekend itinerary, A Weekend Away: New York City.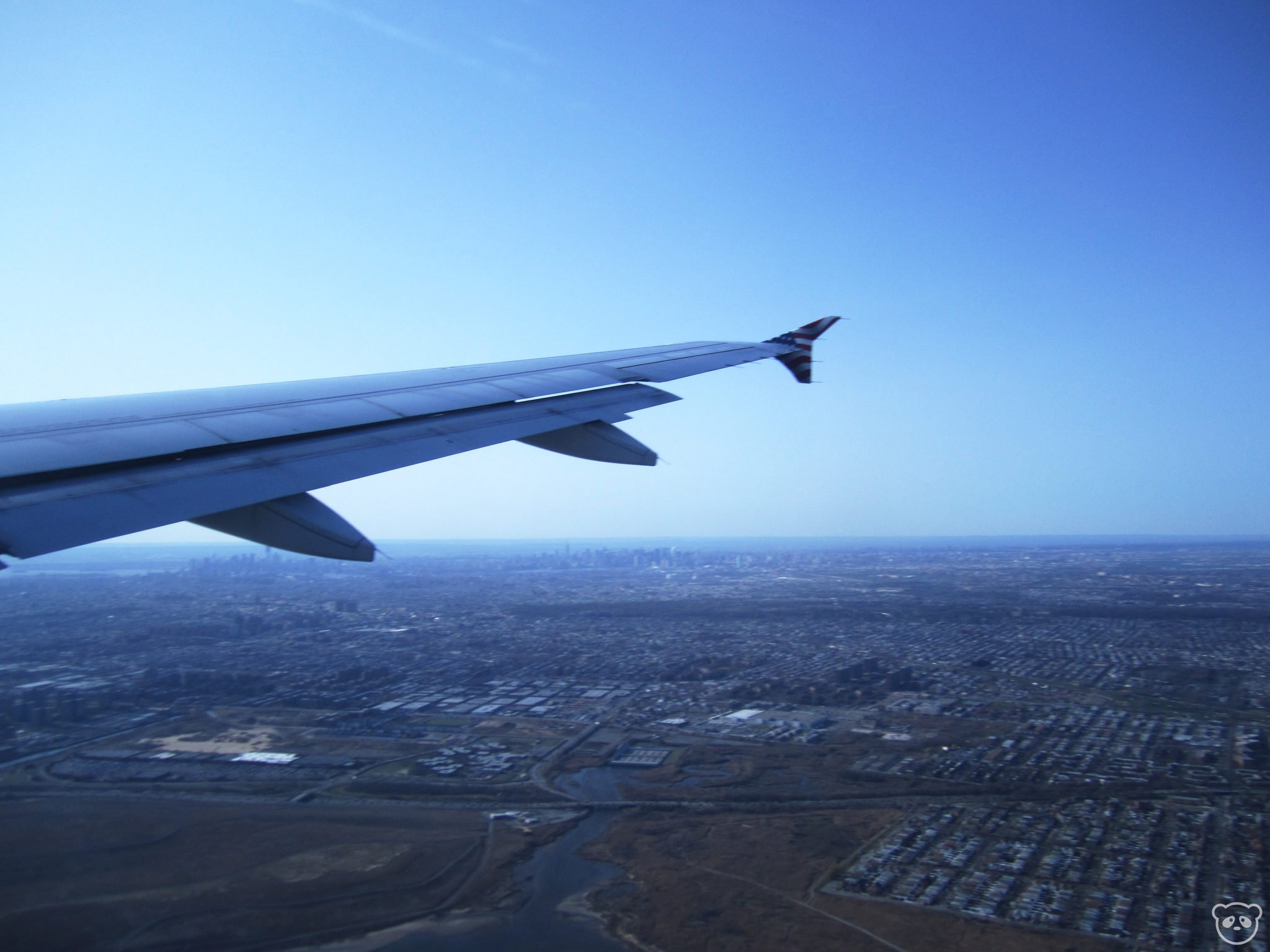 4 ways to get to Manhattan from JFK and vice-versa (pricing is shown for one-way):
These are the best ways to get between Manhattan and JFK airport.
LIRR and AirTrain – $12+


This is my favorite method of getting straight into midtown Manhattan (where I usually stay). It takes you straight to Penn Station so you're literally in the middle of the city when you get off the train in a matter of minutes, 35min to be exact.





Note that LIRR requires a separate ticket (you can't pay with the MetroCard), just buy it at the LIRR kiosk and you're good to go! On the way back, you can pre-purchase tickets at the kiosks in Penn Station, there is also a waiting area there where you can keep track of what platform your train is and when it's leaving.

AirTrain is paid via MetroCard ($5) when you exit from Jamaica station to head to the LIRR.



During peak times, the LIRR costs $20.50 for both directions ($10.25 one way), otherwise it's $15 round trip ($7 one way).

MTA Line A and AirTrain – $7.75


This might require changing trains depending on where you're staying in the city, but it also takes about 1hr so it's not my favorite to take, but definitely the most budget friendly.

AirTrain is paid via MetroCard ($5) when you exit from Jamaica station to head to the MTA. Each MTA (subway) ride is $2.75 per trip.
Taxi – $75 flat rate


The best part about taking the cab is the flat-rate, regardless of how bad the traffic is during rush hour, you know what to expect. It's taken me 45-60min to get from Bryant Park, Manhattan to JFK during rush hour before and it costed me exactly this much. My driver also took the surface streets instead of the freeway because the traffic was so bad. This was also during a business trip, so it was on the company dime. 😉

Uber/Lyft – pricing varies…
According to Google, Lyft is $16-39 and Uber is even more $38-65. The price also does not include tolls. I'm not exactly sure how much tolls cost since I've only taken the taxi. This can take at the shortest 45min, but it could take longer depending on traffic. If we had to choose between one or the other, we'd pick Lyft. They have a history of treating their customers and drivers (and employees) much better than Uber.

Important Note: You only pay for AirTrain once, when you leave the Jamaica (or any other AirTrain station) for the subway or LIRR, so you won't need to pay for both directions, that $5 covers both!
JFK vs. LGA: The Battle of the Airports
Learn how to pick which airport to fly into based upon convenience!
JFK – Pros
Better methods of public transportation from the airport to Manhattan (see above).

My favorite airlines fly through here, so really why go anywhere else? 😉
LGA – Cons
Let's be real here, there are no pros…
LaGuardia International Airport is also located in Queens, and it is technically closer to Manhattan, but the public transportation is lacking – you have to take combinations of transportation — bus, subway & bus, or 2 different buses. There is also no flat rate cab fare from LGA.

There is currently a TON of construction going on en-route to LGA. They've even written advisories on the airport site about how airline passengers need to allocate additional time to get through the traffic. ECKS, I'll pass on that, thank you very much.
I think JFK is the clear winner here.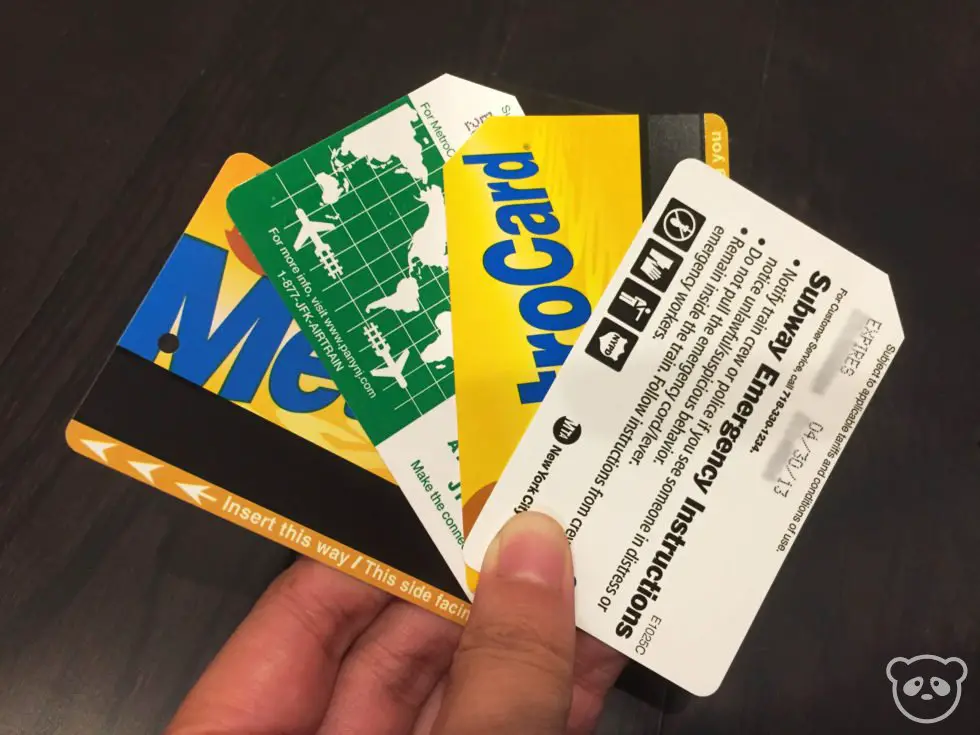 So, what exactly IS a MetroCard?
At this point, I've already mentioned it a billion times. In short, it's a reloadable card that allows for payment across various forms of public transportation in NYC, namely the bus and subway. 
Note: Aside from LIRR, there are ferries also in the city but you don't use the MetroCard for them. The Staten Island Ferry is FREE, great for those on a budget, if you're trying to get to Staten Island. And the Statue Cruises take visitors to Liberty and Ellis Islands with a separate ticket.
One of my favorite things about New York is, for a large city, the public transportation fares are relatively cheap given the overall cost of living.
$2.75 per trip is not bad at all! I usually just guesstimate how much I'll use it over the cost of the weekend and put that amount on my MetroCard. I tend to walk a lot so I usually spend around $30 per weekend.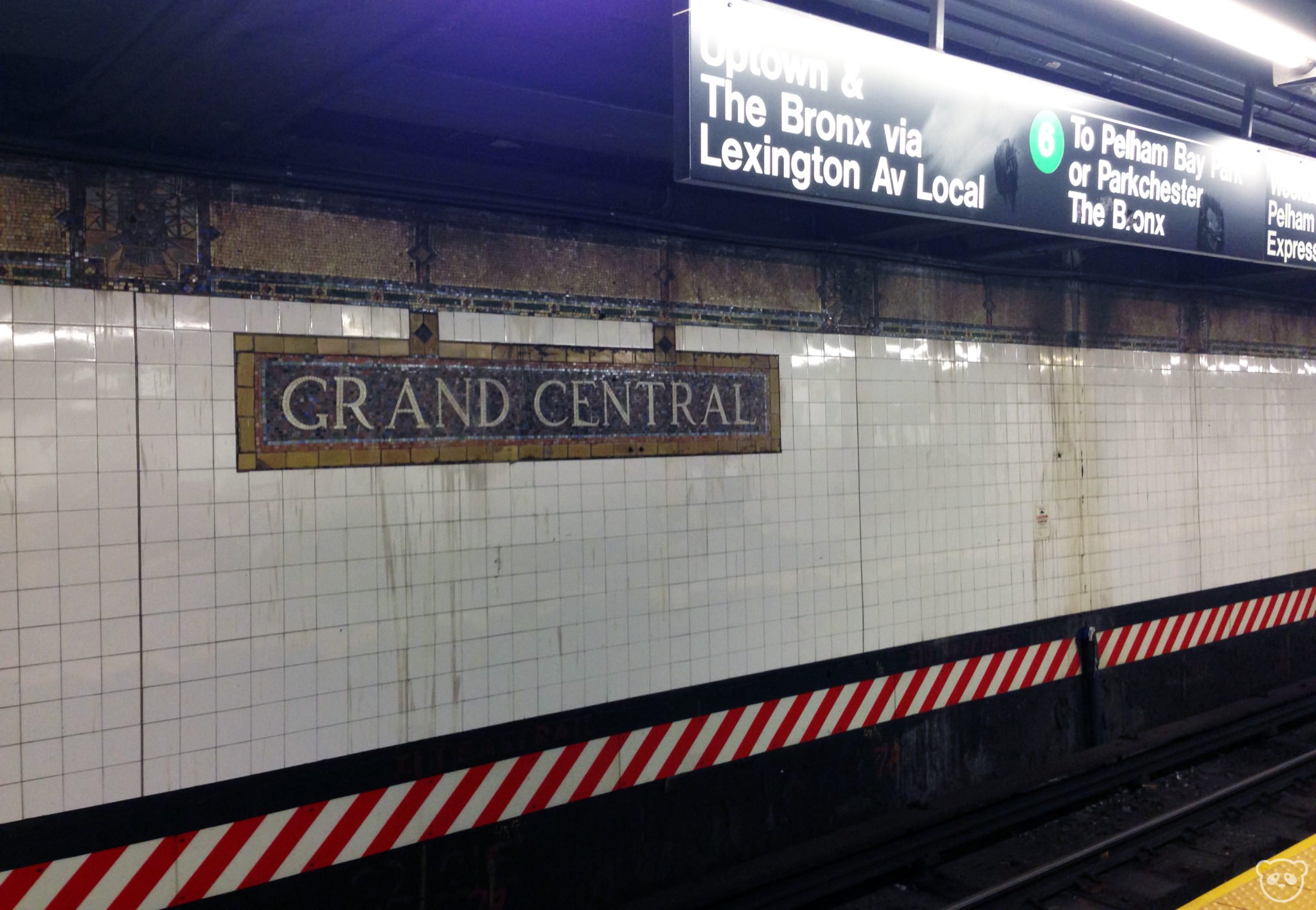 Subway Tips
If you've been to New York before, SAVE THAT METROCARD! They are reusable, especially since they've changed from paper to plastic. They now cost $1 to purchase a new card on the machine.

Let's say you want to put $5 on your MetroCard, it'll cost you $6 if you want or need a new card.

PRO TIP: Borrow one from a friend and don't lose it if you're trying to save money!

MetroCards are easily purchased at the vending machine or the station booth. Keep in mind that not all stations have station booths.   

You can get a

7-day unlimited ride

MetroCard for $32 which may be a cheaper option depending on how much you'll take the train. If you have a MetroCard already, you can still save $1.

If you put $5.50+ on your card, you can receive a 5% bonus. For example, a $20 purchase gives you $21.00 on your card.

Single ride cards cost $3 per ride, as opposed to the typical $2.75. It's more worth it to just to put more money on the card. Plus, you'd have to pay the $1 card fee anyways for the first time, so it's really not worth it.

They also expire after 2 years, you'll lose the amount left on it if you don't go back to NYC. Try to estimate the amount you'll use during the trip, better to underestimate and add more later than overestimate and lose it all.

Make sure you know which direction you're going.

Rule of thumb: "Uptown" trains head north, towards Upper East/West Sides, the Bronx, and Queens. "Downtown" trains head "down" towards downtown and Brooklyn.

If you find that you're heading in the wrong direction, look at a map and find a transfer stop. Otherwise you'll be forced to exit the station and pay for another trip. There are many and they're usually denoted with a white dot on the

MTA map

, however double check to make sure that you're looking at the correct stations for the lines you need.

Key transfer stations on Manhattan include: Grand Central/42nd St, Penn Station, Times Sq/42nd St, and 14th St/Union Sq

You might not have service down by the tracks so it's helpful to have an offline MTA map installed on your phone in case you get lost or accidentally get off the train at the wrong station. Google Maps is super helpful for MTA info, but it might not be accessible when you need it. This has happened to me before!

Remember to check the sign at the front of the train for the line information.

It is one of the oldest metro systems in the world, not all stations have automated signs on the platform showing the line/destination so it's sometimes shown on the train and cars.

The "express" trains skip some stations, make sure your train goes to your stop.

When in doubt, ask someone before you get in. If you miss one, there will be another train coming very soon, it is NYC, after all. 🙂
Hope this helps you all get around NYC and prevent you from being lost and confused. Let me know if you have any questions in the comments below! I'll do my best to answer them. 🙂
Need to save this to navigate public transportation in New York City? Pin it for later!